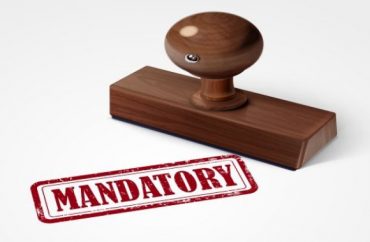 Starting this fall, all incoming freshmen and transfers at the University of Maryland will have to undergo a 50-minute bystander intervention training in person.
And they'll pay for the privilege of doing it.
President Wallace Loh approved the recommendations of the Joint President/Senate Sexual Assault Prevention Task Force, The Diamondback reports:
Second-year undergraduate students will need to complete online training as of fall 2018 and third year undergraduate students will face this requirement as of fall 2019, according to the [Joint President/Senate Sexual Assault Prevention Task Force] report.
Previously, freshmen watched a video about sexual assault prevention and "participated in a small group discussion on the subject."
The university already added six new Title IX-related positions after the student government approved a measure last fall that forces students to pay $34 a year to fund an expansion of the Title IX office, which investigates and prosecutes students accused of sexual misconduct.
Though Loh approved the task force measures April 25, he only made public the changes Tuesday, according to the Diamondback.
MORE: UMD students pay for their own sexual witch hunts with new Title IX fee
Reports of sexual misconduct at UMD have skyrocketed as activists have promoted the narrative that campuses are beset by rape culture:
Between the 2014-15 and 2015-16 academic years, sexual misconduct reports increased by 64 percent, according to the Office of Civil Rights and Sexual Misconduct's 2015-16 Student Sexual Misconduct Report.
The Title IX office budget jumped by more than half between its first and second year, reaching $1.01 million. Its director has called cross-examination in sexual-misconduct proceedings "harassment," and she has previously admitted that extra funding for her office would not result in fewer rapes.
A 10-hour sit-in by campus activists last month featured "three women who had publicly accused Bill Cosby of sexual assault," the paper said.
MORE: Top Title IX candidate wrote the book on favoring rape accusers
Like The College Fix on Facebook / Follow us on Twitter
IMAGE: Shutterstock