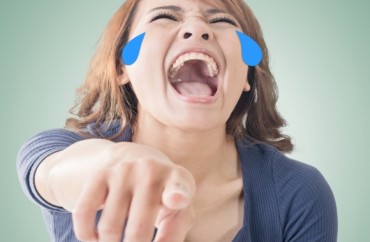 Being a resident adviser in a dorm is like being a snitch in a jail. The snitch doesn't like it, but he's getting consideration from the warden.
One former RA from the University of Michigan is blasting the school for intimidating students into giving up their First Amendment rights on campus – and bemoaning her role in it.
Erin Dunne, a former College Fix writer who is now interning for the Foundation for Individual Rights in Education, wrote Monday about how the school forced its RAs to convince their residents to sign a "civility pledge" that binds them to helping create "an inclusive and safe community":
I agree to promote equality, civility, caring, responsibility, accountability, and respect. I recognize the importance of understanding and appreciating our different backgrounds, identities, and opinions. I will celebrate and express pride in our community's diversity and I will not stand for intolerance against members of my community based on race, religion, sexuality, gender, ability, socio-economic status, nationality or any other social identity.
MORE: Report 'hurtful statements' to administrators
As an RA in the South Quad dorm, Dunne wasn't allowed to "question the pledge or to raise concerns about its overbreadth with my residents or other students," and she explains why signing it was only "technically voluntary":
ResStaff and Hall Directors—who, quite notably, hold discretionary disciplinary power over residents—encouraged students to sign. …

In addition to encouraging students to sign, RAs were required to help post signed pledges in common areas where they could be publicly viewed. This posting amounted to public pressure and shaming because those who had not signed could be singled out by peers, RAs, or administrators. (Back in 2011, Harvard did something similar with a "kindness pledge" before backing off.)
In the context of UMich's "inclusive language campaign" and its bias incident reporting system, the civility pledge is an invitation for students to condemn themselves if someone rats them out for some perceived verbal or nonverbal offense. (Remember that UMich cited "civility" when it condemned a campus chalking that read #StopIslam.)
MORE: Students protest free-speech wall at UMich
It also puts RAs in an awkward position because they have to report alleged bias incidents, which have long-lasting consequences, Dunne says:
Reported students are often called upon in their dorm rooms by Diversity Peer Educators (who are also university employees) to discuss the conduct or speech reported in the alleged bias incident. The reported incident becomes part of that student's record with Housing. That record is shared with other schools and programs, including programs like study abroad, to which the student might wish to apply.
Rather than pushing students into a zero-sum game by incentivizing them to rat before they are ratted on, schools should encourage students to resolve their differences with each other, using their words, Dunne says.
Of course, that doesn't bring the same visceral satisfaction that nourishes and sustains the crybully.
And since higher education now is pretty much driven by the equivalent of petulant Yelp reviews, don't count on schools like UMich to revoke opportunities for students to indulge their baser instincts against each other.
MORE: 'Snow penis' is a bias incident at UMich
Like The College Fix on Facebook / Follow us on Twitter
IMAGE: Shutterstock