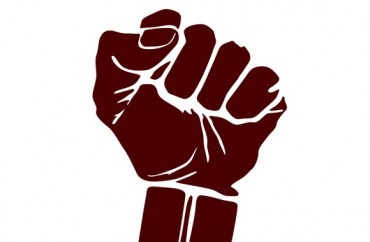 In the wake of the police shootings of Alton Sterling and Philando Castile, and the subsequent (apparent) retaliation against police officers in Dallas and now Baton Rouge, some radical black nationalists — the New Black Panther Party, in particular — have called for a "black country" in the southern portion of the United States.
University of Michigan Political Science Professor Christian Davenport says such an idea "is fairly easy" to turn into reality.
"I think that it is fairly easily for African-Americans to form a Black nation within the United States," he tells Atlanta Black Star.  "There are large sections of the United States that have nothing but Black people in them already."
"There are cults and militias as well as private corporations that do whatever they want behind their closed doors."
The professor relates how the goals of 1968's black nationalist group Republic of New Africa can be utilized today:
"The Republic of New Africa actually had several innovative ways to seek territorial control.  One involved something akin to electoral empowerment whereby Blacks would get individuals elected who would, in turn, deputize and otherwise bring in members of the RNA to govern.  Another involved something akin to stepping into situations of state failure.  Here, the RNA would find locales where the U.S. government has basically stepped out and/or can no longer maintain control.  The RNA had the idea of stepping into this vacuum," he said. "Now, the difficult part becomes arming that nation in an organized fashion and getting recognition from the United States as well as other nations.  This is where the difficulty will come from."

MORE: Black professor: 'White Rage' responsible for black community's struggles

Davenport believes there are lessons to learn from the Republic of New Africa regarding the sustainability and practicability of such a nation-building movement.

"Move slow. Do not reveal the plan until it is too late.  Keep the organization either open or closed, but do not attempt to do both.  Check members carefully, know that the state is monitoring you, and prepare for the worst," he urged.  "Try to follow through with one initiative at a time before moving on.  Keep your constituency informed about what you are doing, but recall the point about monitoring."
There seems to be some confusion regarding the term "nation." There are "nations" within sovereign states all over the globe. Black Americans could be considered a nation within the state of the United States.
This appears to be the definition Professor Davenport is using — right up until his mention of "arming the nation" and "getting recognition from the United States. If a hypothetical black nation manages to get this far, it has now become a "state."
That being said, arming a "nation within a nation" shouldn't be an issue anyway. Black-dominated US states would still have the protection of the Second Amendment, and elected officials at the state and local levels could determine whatever regulations they desired.
MORE: Conservative black professor slams Baltimore riots
MORE: Prof: 'We may have a black president, but whites run the show'
Like The College Fix on Facebook / Follow us on Twitter
IMAGE: Shutterstock