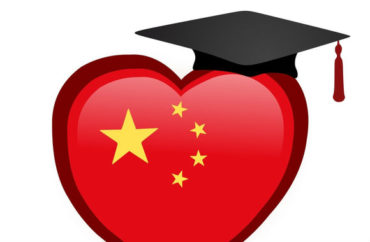 Letter comes amidst controversy over Chinese institutes
The University of San Francisco released a letter supporting its Chinese students following President Trump's comments about Chinese students at his golf club in New Jersey.
Politico reported on August 8 that at a private event at the golf club, Trump said, "almost every student that comes over to this country is a spy," referring to China. The White House did not comment on the statement.
However, CNN's account of the dinner was less harsh. It reported, "Trump expressed concern that some foreign students were acting as foreign agents, particularly from China, according to one of the attendees."
Either way, Don Heller, the provost and vice president of academic affairs at the University of San Francisco, posted a letter to his Twitter page with the caption, "At #USFCA, we support our Chinese students in the face of the inaccurate claims of the president of the U.S."
The letter reads, "there have been some comments from the leadership of the United States government about Chinese students in the U.S. These comments have suggested that Chinese students come to this country to steal technical information and bring it back to China. We are saddened by this rhetoric…"
It concludes by reassuring that USF "strives to be an international institution that provides a space for students, faculty, and staff of all backgrounds to engage and exchange ideas and cultures in a meaningful way."
Inside Higher Ed reported Chinese students make up the largest number of international students in the U.S. with over 350,000 currently studying.
The letter also comes in the wake of news that the Trump Administration is making moves to block funding for "Confucius Institutes" at American colleges, which have fallen under fire for promoting pro-communist and pro-Chinese propaganda.
Trump's comments also follow a May decision to limit Chinese graduate students in certain areas of study to one-year visas. Inside Higher Ed reported:
In May, the Associated Press reported that a new policy going into effect June 11 would limit Chinese graduate students in certain high-tech fields to one-year visas — instead of the usual five — due to concerns about intellectual property theft. A State Department official subsequently confirmed the broad outlines of the visa changes at a June Senate subcommittee hearing titled "Student Visa Integrity: Protecting Educational Opportunity and National Security." The hearing's name was changed; it originally bore the title "A Thousand Talents: China's Campaign to Infiltrate and Exploit U.S. Academia."
H/t: Inside Higher Ed
MORE: Chinese funded institutes likely breaking US law
MORE: Universities love suspicious money from Chinese institutes
IMAGE: David Hirja / Shutterstock
Like The College Fix on Facebook / Follow us on Twitter