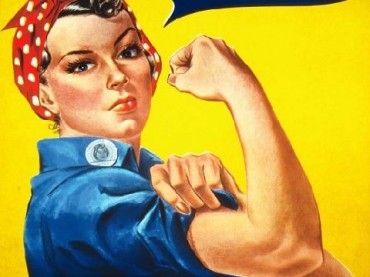 The University of Wisconsin-Madison has introduced a new post-doc program in "feminist biology."
As opposed to, you know, the normal 'sexist' kind of biology that goes on elsewhere.
Katherine Timpf reports for Campus Reform:
The University of Wisconsin – Madison (UW) has announced it will offer a post-doctorate in "feminist biology" because biological science is rife with sexism and must be changed to reflect feminist thinking.

The focus of the program will be to "uncover and reverse gender bias in biology" and to "develop new theory and methods in biology that affect feminist approaches," according to a news release posted by the college on April 17… (Read more.)
"New methods?" Wow.
You have to admire the creativeness of liberal academics. We've seen a lot of identity politics B.S. out of our nation's campuses, but this is one we couldn't have predicted.
We can't wait to hear about U of Wisconsin's "feminist math," and "feminist physics" programs. Those are going to be positively ground-breaking.
(Image: SBT4NOW.Flickr)
Like The College Fix on Facebook / Follow us on Twitter