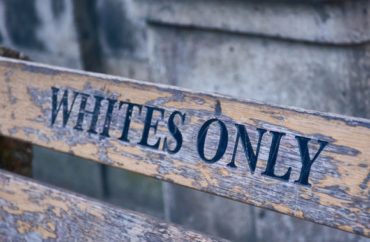 Nonwhite students get 'healing' space instead
In an effort to combat systemic racism, Brandeis University's Office of Diversity, Equity & Inclusion division is setting aside spaces exclusively for white students.
The catch? They will partake in anti-racist trainings.
Guided by a white staffer, Caucasian students who choose to participate will undergo a six-week training covering all things race so they can "come to a deeper understanding about how whiteness moves," according to the DEI office's website. The training is in addition to their regular course load.
The end-game of the program is students engaging in "cross racial dialogues," which will help white students exchange ideas about race-related issues with students of other races – eventually.
The white students must pay their dues by first undergoing race training among each other, according to the director of mental health education and "racial justice educator" who devised it.
MORE: Black students demand their own segregated house
Another segregated space for BIPOC students – the trendy new group identity for black, indigenous and people of color – is still in the works, Joy von Steiger, a clinical psychologist at the private Jewish university, told student newspaper The Justice.
It's focused on "healing" rather than education because BIPOC students already "live" systemic racism, she said. DEI is also launching "Anti-Racism Working Groups," which The Justice characterizes as "miniature affinity spaces" targeted by interests such as sports.
Von Steiger explained that the sessions are not mandatory because there is "evidence that would suggest that people forced to do anti-racism education tend to not benefit from it as much as if they were to do it voluntarily."
Neither von Steiger nor Brandeis media representatives responded to multiple phone calls, voicemails and emails the last week of October asking how these university-organized "affinity spaces" do not constitute segregation.
The College Fix also sought the source or sources she was citing when she referred to the evidence against mandatory training. The Harvard Business Review published a critique of corporate diversity training in 2016, claiming that "this kind of force-feeding can activate bias rather than stamp it out."
Will read book endorsed by 'Eat Pray Love' author
The logic of the segregated groups is that they develop "a shared body of knowledge" that they then bring to the other "for cross-racial dialogues," according to The Justice.
White students must undergo racial sensitivity conditioning prior to talking with their minority classmates so they don't "cause harm," von Steiger said. "It doesn't have to be kumbaya, but white folks in particular have to have done enough work" to safely share a space with nonwhites.
According to von Steiger, six students are currently engaged in the white affinity group, which kicked off earlier this fall. Thus far it's the only affinity space at the Waltham, Massachusetts campus.
Von Steiger's whites-only program has two levels. It starts with "White Students Discussing Anti-Racism" and moves on to "From Ally to Accomplice: Taking Action in Your Anti-racism Journey."
The DEI website says students receive a copy of the 2020 book "Me and White Supremacy" by Layla Saad, which is endorsed by "Eat Pray Love" author Elizabeth Gilbert and actress Anne Hathaway. "White Fragility" author and lucrative campus speaker Robin DiAngelo (below) wrote the foreword. (DiAngelo's book is the first listed under "Resources" on the DEI page.)
Students take three consecutive training sessions over three weeks for each level. The first level covers systemic racism, black history and "the roots of mass incarceration," in the paraphrase of The Justice. It also teaches white students how capitalism and slavery are linked, and compares slavery to what the newspaper calls "economic injustice."
The second level teaches white students how to become activists against systemic racism. Both include Brandeis-specific racial history as well as general themes.
MORE: UW-Madison pays $12,750 to host DiAngelo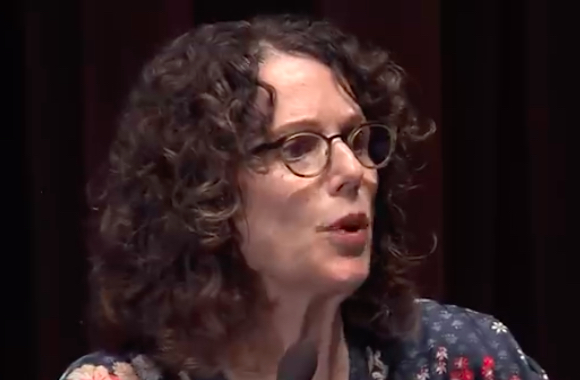 DEI's white affinity group page does not include a full syllabus, but it does list all the books, websites, podcasts, news and other articles used in the training.
One prominent source: The New York Times' 1619 Project, both a magazine feature and a school curriculum. It has faced repeated challenges for its historical accuracy, prompting multiple revisions.
In addition to two books by Ibram Kendi, the academic popularizer of antiracism and critic of interracial adoption, the resources include a book by Princeton Prof. Keeanga-Yamahtta Taylor, who blamed President Trump for a bomb threat made against the university in September.
The inaugural level-one class ended Oct. 9, according to the DEI website. Level two started Friday. The first six white students told von Steiger they wanted to continue into the second level, she told The Justice.
According to von Steiger, the BIPOC space is still in the works because she was hired for the white space before a person of color was hired for the other space. The BIPOC space will be run by another staffer with the title "racial justice educator," doctoral student Lauren Threatte.
While she's "eager to create opportunities for staff and faculty engagement," von Steiger said faculty largely ignored a "series of trainings over the summer" designed for them.
Going forward, a curriculum advisory board will design the curriculum, including level-two workshops, BIPOC spaces and cross-racial dialogue.
MORE: Posh Maryland academy holds blacks-only social justice event
IMAGE: Buffa81/Shutterstock, Seattle Channel/YouTube
Like The College Fix on Facebook / Follow us on Twitter