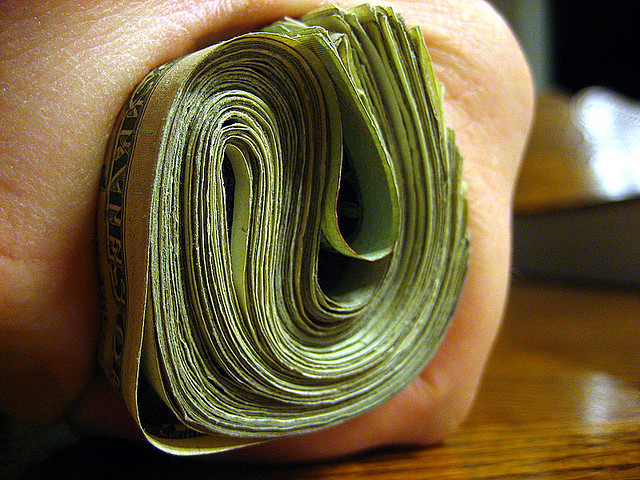 Saying some of the activities planned as part of the University of Tennessee's "Sex Week" are not an appropriate use of state tax dollars, campus leaders late Wednesday yanked their financial support for the upcoming series.
"We support the process and the students involved, but we should not use state funds in this manner," said Chancellor Jimmy Cheek about Sex Week, which is set to include a lesbian bondage expert and other events with titles such as "Loud and Queer" and "How Many Licks Does It Take."
Festivities on the docket include a drag show, campus condom scavenger hunt, sexual poetry tutorial, transgender sexuality lecture, oral sex seminar, sex-themed trivia game, and a lunch hosted by Planned Parenthood called "Sex Ed That Just Can't Wait."
The decision means students organizing Sex Week can use their $6,700 in student programming dollars to put on the weeklong series of events, but the $11,145 slated to come from academic programs and departments – i.e. state tax and tuition dollars – has been yanked, university officials said in a statement.
It remains to be seen whether Sex Week, slated for April 5-12, will still take place on campus in some fashion as a result of this development, but at a minimum it will likely need to be pared down.
Junior Brianna Rader, the creator of the event, told the school's student newspaper on Wednesday night that "the last minute withdrawal has put the program in debt."
"I mean, it's two weeks before the events," she said to The Daily Beacon. "I don't know who would've thought that we haven't spent the money, it's not like the money was just sitting in the bank account… We've invoiced the t-shirts that people are wearing; now those aren't paid for."
But UT system President Joe DiPietro said he supported pulling the funding, because much of what is to be offered during Sex Week goes too far.
"The university is accountable to the General Assembly, the governor and the people of Tennessee for the use of state tax dollars," DiPietro said in a statement. "The university's three-part mission is to provide education, research and public service, and the state allocates this funding to help us fulfill the mission. Some activities planned as part of Sex Week are not an appropriate use of state tax dollars."
Wednesday's news comes in the wake of harsh criticisms over the University of Tennessee "Sex Week" schedule, including from Tennessee State Sen. Stacey Campfield, who recently asked his peers to reconsider their recent vote approving the university's school budget in the wake of news about the event's extreme nature.
A variety of conservative news reports that were highly critical about the event in recent weeks also helped spark outrage among many parents, voters and others.
Nevertheless, as news of the cancellation spread Wednesday night, not everyone was pleased with the development.
"UT officials cave to Bible thumpers and withdraw money for Sex Week" declared a headline on the Nashville Scene website. The article went on to state that, "as expected, University of Tennessee officials have folded like a cheap suit and withdrawn funding for next month's Sex Week. So conservative Christians … now are running our higher education system. How about that?"
Jennifer Kabbany is associate editor of The College Fix.
Click here to Like The College Fix on Facebook.
Follow us on Twitter: @CollegeFix