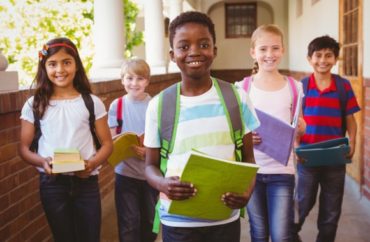 The district promotes its own high-quality schools at a 'School Choice Fair'
Columbus City Schools recently voted to join a potential lawsuit against Ohio's school choice program, but one supporter of school choice, James Ragland, said that the district's own teachers utilize educational options.
Furthermore, the district itself promotes school choice when it comes to promoting its own charter schools and high-performing schools — it even calls the information event a "School Choice Fair."
Ragland, a school board member who used to work for a school choice group, criticized his fellow board members for supporting the resolution. The resolution is not viewable online yet but the author of the resolution reads through it about 50 minutes into the meeting.
Ragland said the lawsuit "demonizes families for making the choices they believe are best for their children, using the resources available to them." He also noted that parents had been asking for more in-person learning options in the past year but the district did not meet their demands.
"Where I must draw the line is where we practice school choice for our own families and then, with this vote, deny school choice for other families," Ragland said, noting that some members were sending kids out of district. He also said that teachers within the district chose private school options for their own kids.
"We are a consortium fighting to ensure the state of Ohio acts within its own legal bounds," Michael Cole, a Columbus school board member said, according to The Columbus Dispatch. "To ensure that public school districts …are not again harmed by how dollars are siphoned off to accommodate, illegally and unfairly, other schools."
Eric Brown, the board member who introduced the resolution, fretted that some parents who live within Columbus would be taking taxpayer dollars to send their kids to religious schools. He claimed this would violate taxpayer rights to take their own money to choose a different provider.
MORE: Columbus schools say they are systemically racist
One has to wonder if Brown understands that the city of Columbus exercises provider choice when it spends taxpayer dollars to hire contractors from outside the city or purchases goods from outside the city.
The anti-school choice group Voucher Hurts Ohio demands dues of $2 per student to join the lawsuit, which equals almost $100,000. The actual lawsuit has yet to be filed.
It's another example of a failing school system that opposes educational opportunities for other people. Columbus City Schools has a 73 percent graduation rate, 38 percent of its students are proficient in reading and 32 percent are proficient in math.
Ohio's current system has several options for school choice, as well as open enrollment, which allows students to transfer to schools outside of their district. Legislation introduced in the state house would create a "universal voucher program," similar to West Virginia's, that would open up the school choice program to all students.
Students and parents have voted with their feet to leave Columbus City Schools — the district loses "nearly 5,800 students and $28 million in the 2019-20 school year alone," according to The Dispatch.
It's similar to the school superintendent in Hammond, Indiana who kept his schools shut down to in-person learning for almost the entire 2020-2021 school year, lost thousands of students a year to school choice and then opposed voucher expansion in the state.
Low-performing schools who see constituents leaving and taking money with them would oppose competition — it's easier than admitting failure and trying to fix the problem.
MORE: Kentucky school districts sue to stop new school choice law
IMAGE: ESB Professional/Shutterstock
Like The College Fix on Facebook / Follow us on Twitter