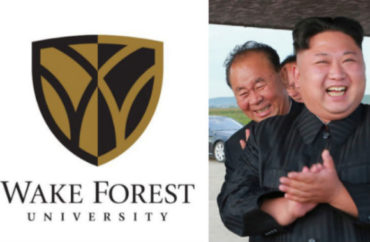 Investigating parodies is 'fishing expeditions in lakes that have no fish'
"I am writing to acknowledge receipt of your letter dated March 28, 2019. Like FIRE, Wake Forest University is committed to providing students the right to free expression and to openly dissent. The University's response to the Instagram post referenced in your letter is not in conflict with that commitment."
That is the full response of Wake Forest President Nathan Hatch to the Foundation for Individual Rights in Education, after the civil liberties group warned the university it was violating its own promises to students by investigating an obvious parody Instagram post.
The university investigation followed outrage about the post, which depicted a fake student government campaign that promised to "build a wall" between Wake Forest and its crosstown rival Winston-Salem State University, which is historically black. Students and mainstream media outlets called the post "racist."
Hatch claimed the post (below) crossed the line because its "impact on the community is widespread and harmful," regardless of the creator's intent.
Adam Goldstein, program officer in FIRE's Individual Rights Defense Program, responded to Hatch's "totally bogus" response in a blog post Monday.
The president ignored Goldstein's presentation of the "binary" explanation for the university's action: that its bias response team either believes "it can punish pure protected speech," or that it knows it can't, "in which case, it's wasting everyone's money and time."
Hatch is also ignoring "decades of jurisprudence" on the chilling effects of investigations into protected speech, according to Goldstein, who reaches for colorful metaphors to describe the president's aloof response:
Faced with the threat of these kinds of investigations, students must now weigh their speech against the likelihood of institutional persecution. In many cases, they will choose to walk away rather than risk being hunted down and, at the very least, summoned to a series of meetings where they'll be tasked with convincing administrators not to further violate their own promises of free expression. …

Investigations into protected speech are fishing expeditions in lakes that have no fish. Those who engage in such activity are lacking in wisdom, sincerity, or both.
MORE: Wake Forest launches investigation into 'build the wall' parody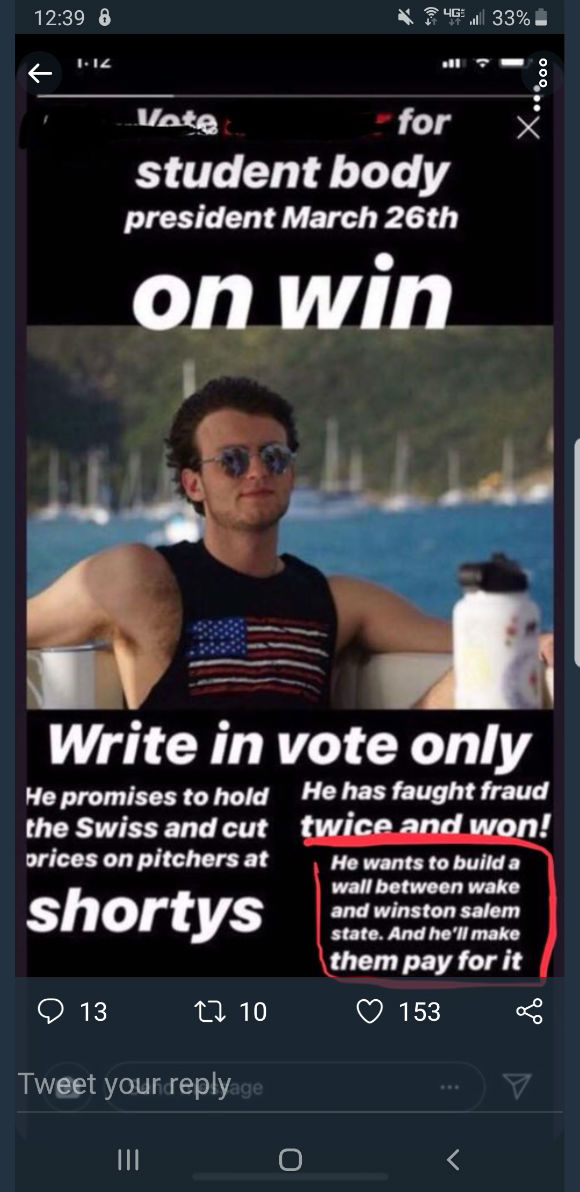 In a comparison that will certainly make Hatch less aloof, Goldstein presents four substantially similar statements about protection for freedom of expression and then discloses three of them are from "Russia, Turkey, and North Korea."
The other one is from Wake Forest, Goldstein says: "Which is which? It doesn't matter, because not a single one of them is actually worth a damn, in practice."
The effect of Wake Forest's investigation into anonymous protected speech is, ironically, to produce more anonymous speech, he says:
Presumably, future speakers on the Wake Forest campus will factor this response into their decisions, with more of them choosing to be anonymous, given Wake Forest's lack of commitment to free expression.

How many speakers, then, do you suppose might be driven underground?

How many will say nice things about Wake Forest when the university is listening, then air their honest grievances in private or anonymously — especially online, where the world can see them?
MORE: Wake Forest student gets death threats for mocking 'build a wall' investigation
IMAGE: Composite of Wake Forest, Getty Images
Like The College Fix on Facebook / Follow us on Twitter