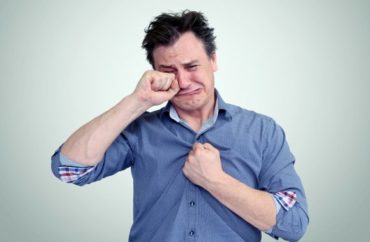 Calls staffer a 'entitled, white piece of shit'
Emotions were heated the day after the midterms on American University's campus despite the fact that the Democratic Party gained a majority in the House of Representatives. One campus leftist expressed his anger by verbally assaulting a staffer for the Young America's Foundation on campus.
The activist appeared to be angry because conservative speaker Dinesh D'Souza was appearing on the school's campus, YAF's Twitter account stated.
‼️ THIS JUST IN ‼️ Deranged leftist has a complete mental breakdown over @DineshDSouza speaking at @AmericanU tonight. Someone get him some help… #onlyatYAF

Tune to see the reaction to what D'Souza has to say LIVE tonight ➡️ https://t.co/xzzVdJYVDb pic.twitter.com/gOvEV4HaWU

— YAF (@yaf) November 7, 2018
"You should crawl back into your mother's rancid womb, gestate for a few more hours, slide back out, and then learn something about not being an entitled, white piece of shit," the activist yells.
"Because motherfuckers like you come here and you have no idea what it's like to be gay, to be a person of color, to know what it's like to live with institutional racism, sexism, homophobia, transphobia," he continues.
He then referred to a recent incident at Florida State University where a student was arrested and charged with battery after throwing her chocolate milk on a College Republican.
"I told you if I had chocolate milk I'd spill it on you and then you'd be such a little baby because that's who you kind of people are," he yells at the staffer. "You fucking cry over chocolate milk being spilled on you."
"You deserve a lot worse," he later says.
The activist then shifts to blaming the YAF staffer for mass shootings. "I don't believe people should be promoting hate speech that leads to mass shootings by angry, white, Brock Turner motherfuckers like you," he shouts.
Finally, the activist tells the staffer "If I were your father, I'd kill myself," as the video ends.
MORE: Student charged with battery after throwing chocolate milk on College Republican
IMAGE: Shutterstock
Like The College Fix on Facebook / Follow us on Twitter