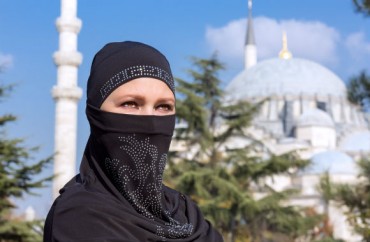 Embattled Wheaton associate professor Larycia Hawkins and the college have agreed to "part ways," according to an article at Inside Higher Ed.
Details of the agreement are not yet available to the public, but Wheaton certainly got what it wanted — Hawkins' departure, since proceedings to terminate her employment had begun recently.
The announcement may not end a controversy about whether Wheaton had grounds to take action against Hawkins. Many faculty members at Wheaton, a prominent college in Christian higher education, say that any agreement should have kept her teaching at the institution.
RELATED: CLAIM: 'White privilege' to blame for theology dispute with black prof at Christian college
But the announcement did include mutual praise. Philip Graham Ryken, Wheaton's president, is quoted saying of Hawkins: "We are grateful for her passionate teaching, scholarship, community service and mentorship of our students." She is quoted as saying, "I appreciate and have great respect for the Christian liberal arts and the ways that Wheaton College exudes that in its mission, programs, and in the caliber of its employees and students."

The statement also says that "both parties share a commitment to care for the oppressed and the marginalized, including those who are marginalized because of their religious beliefs, and to respectful dialogue with people of other faiths or no faith."
After an email announcement last evening indicating that the case was being turned over to President Ryken, many Wheaton faculty "were celebrating" the eventual reinstatement of Hawkins.
But when a follow-up email a couple of hours later announced the actual settlement, the jubilee quickly ceased.
RELATED: Christian college called racist for suspending black professor who said Muslims worship 'same God'
Like The College Fix on Facebook / Follow us on Twitter
IMAGE: Alex Brylov/Shutterstock