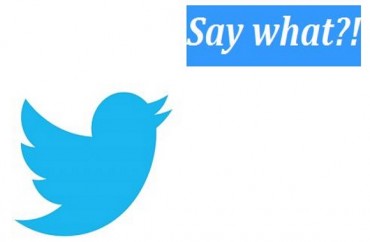 A professor at the University of New Hampshire stands accused of portraying a woman of color via a faux Twitter account, and using it to make "sexist and racist" comments.
The problem, such that it is, is the professor happens to be a white male.
The New Hampshire reports chemistry professor Craig Chapman is behind the since-deleted "The Science Femme" account (tweets from earlier this year are archived here), based on an anonymous source within the chemistry department and links to the Twitter account of Chapman's brother's brewery.
Chemistry Department Chair Glen Miller also confirmed Chapman's connection to the account.
The allegedly offensive comments made by "The Science Femme" include "credit[ing] themselves in being successful in 'removing all woke terminology from the statement including anti-racism, white supremacy, white privilege, and claims of systemic racism.'"
The Concord Monitor refers to Chapman's comments as "inflammatory" and "derogatory," and notes he "routinely mocked transgender women." The prof also had posted "explicit photos," it claims.
Chapman allegedly stated in "multiple deleted tweets" that "The Science Femme" was a woman of color "who immigrated to the United States and grew up in poverty."
[Chapman] was called out on social media after he posted the same picture of an elaborate coffee bar setup on both his personal Twitter account and the Science Femme account 11 minutes apart. He later posted the same photo of pork on both accounts.

In a public statement on the chemistry department's Twitter account, Glen Miller, the chair of the department, said he wholeheartedly rejects any statements which "minimize, dismiss, hurt or harm others," though did not explicitly mention the specific accusations against the other professor.

"That is not us," he said in the statement. "That is not what we stand for. That is not who we are. Nor will it ever be."

Aside from the obvious differences in gender and race between the professor and The Science Femme, there are several similarities between the two identities. For example, they both run triathlons and study machine learning and solar energy.
The New Hampshire notes Chairman Miller also indicated "he is supportive of Chapman as a person."
University spokesperson Erika Mantz said school officials are "deeply troubled" by the matter and have launched an investigation.
Read the TNH and Monitor articles.
MORE: Twitter sanctions Yale lecturer who doxxed conservative student journalist
MORE: New Twitter accounts publicize anonymous campus rape allegations
Like The College Fix on Facebook / Follow us on Twitter