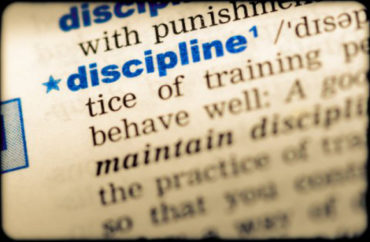 Word of a white Seattle elementary school teacher who called police on one of her students, a black fifth grade boy who allegedly threatened to "beat the [expletive] out of her," has caused an uproar in the community.
According to The Seattle Times, the unnamed 27-year-old female teacher was subjected to the threat in May after she refused to let the boy leave the classroom. The student "puffed his chest and walked toward her" but did not raise his arms/fists. Audio of the teacher's phone call to police reveals she waited two hours to contact law enforcement.
She ultimately declined to press charges allegedly out of fear of administrative retaliation.
The case reignites the debate over appropriate school discipline measures. Progressive Seattle is quite invested in non-traditional methods of school discipline (such as restorative practices) which seek to avoid the so-called "school-to-prison pipeline" and disproportionate racial discipline figures.
The visit from police cast a "heavy" mood over the school, which is 40% black, teacher Megan Isakson said. But it also led the way for a conversation about when it's appropriate to involve police for a disciplinary issue.

In a statement, Seattle Public Schools spokesman Tim Robinson acknowledged that racial bias in discipline is an issue in schools and called it an "unfortunate" incident. He said the district's discipline policy "outlines our collective commitment" to address disproportionality.

Since hearing about the incident, parents are calling for district leaders to have renewed conversations on bias in student discipline. Manuela Slye and other advocates say the teacher's impulse to involve police over a behavioral dispute — especially with a student so young — sets a harmful precedent.

"This screams school-to-prison pipeline," said Slye, who is president of Seattle Council PTSA, a citywide parent-teacher association. She would like to see the district provide more de-escalation training and establish a protocol for when to involve law enforcement.
Van Asselt Elementary School Principal Huyen Lam said the issue was resolved with the student's family soon after the incident occurred. She added school staff reviewed "the implications of involving police and the school's responsibility to disrupt racist systems."
A Facebook group called For Racial Justice in Seattle Schools thinks the city's schools do not go far enough with alternative discipline policies. It asserts the district "continues to drag its heals on mandating racial equity literacy training, anti-bias training, and systemic restorative justice policies and trainings," and actively works to cover up incidents like the one from May.
"This teacher wielded her white fragility and racial bias like a weapon with no accountability," FRJSS wrote. "Those of us who understand that bias has the potential to be deadly also understand this teacher's whiteness put this young man's life in danger."
Read the Seattle Times article.
MORE: Report: Obama school discipline policies a colossal failure
MORE: Media, education 'experts': Retraction of Obama discipline guidelines 'racist'
IMAGE: Shutterstock.com
Like The College Fix on Facebook / Follow us on Twitter