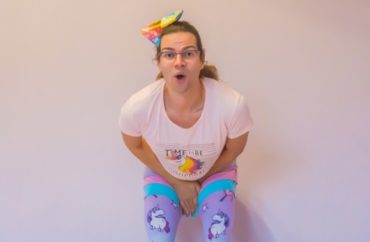 Replaces medical term with vague and misleading term to mollify critics
Yale's health benefits now cover surgery to make men's faces look more feminine – a procedure that can run from $20,000 to $50,000.
Rather than thank the Ivy League university for its generosity – funded by an endowment that has outperformed its peers over the past decade – students apparently complained that Yale Health correctly referred to the psychological condition affecting biologically male students who seek "facial feminization surgery."
Campus Reform obtained emails from the university announcing the benefit changes and then apologizing for how it described the newly covered facial surgery procedure, which is designed to make men who don't identify as men look more feminine.
The announcement email called the procedure "facial feminization for gender identity disorder." The International Encyclopedia of the Social & Behavioral Sciences defines the disorder as "marked and persistent identification with the opposite sex and persistent discomfort (dysphoria) with his or her own sex or sense of inappropriateness in the gender role of that sex."
Two days later, according to Campus Reform, Yale Health Director Paul Genecin apologized for the "outdated terminology" in the announcement, without repeating the phrase that apparently offended some recipients:
Regrettably, the message contained outdated terminology related to our transgender and gender non-conforming members. The statement aimed to convey that Yale Health covers facial feminization surgery when medically necessary.
MORE: Meet the liberal young women helping their peers 'detransition'
Genecin does not explain why "medically necessary" is any less offensive than "gender identity disorder," since both phrases imply that medical treatment is required for the person seeking surgery.
Because it's more vague, the new phrasing also suggests that Yale can deny the procedure to students based on its judgment of whether it's "medically necessary."
Similar to breast augmentation surgery, facial feminization surgery is technically never medically necessary, since it's intended to surgically modify healthy faces rather than treat an underlying physical disease or injury.
"We are happy and proud to offer this enhanced benefit to our members and want to take this opportunity to re-affirm our support for all members of the transgender and gender non-conforming communities at Yale," Genecin concluded, saying Yale Health appreciates "the importance of using appropriate terminology."
When Yale first added sex changes to its student health plan several years ago, it used the then-politically correct term: "gender reassignment surgery." That term is now considered offensive because it implies that people are born into a sex that they choose to change.
Now the politically correct term – for who knows how long – is "gender confirmation surgery."
MORE: Yale considers covering sex change surgery for students
IMAGE: Charlotte Bleijenberg/Shutterstock
Like The College Fix on Facebook / Follow us on Twitter