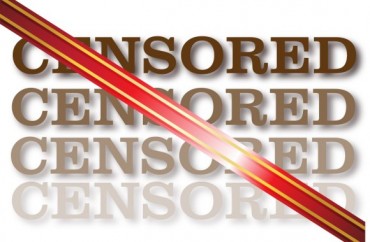 Surprising number of ignorant college grads
Americans strongly believe that free speech is more important than not offending people. Unless it's a student doing the offending.
The latest State of the First Amendment survey by the Newseum Institute, released ahead of Independence Day, shows that Americans are more ignorant of First Amendment freedoms than they were last year.
Nearly 2 in 5 Americans – 39 percent – can't name any of the five freedoms in the First Amendment (speech, religion, press, assembly, petition), an increase of 6 percentage points from the 2015 survey.
MORE: Students want to prohibit 'slurs' but not 'unpopular' speech
The proportion of college grads who are ignorant of the First Amendment suggests that postsecondary institutions are doing a mediocre job of teaching them about basic American freedoms:
Fifty percent of those without a college degree could not name any First Amendment freedom; 27% of those with a college degree could not name any.
Freedom of speech is the best known freedom, but even then only 54 percent of Americans correctly identified it, and it's down from 68 percent only two years ago.
Though Americans overwhelmingly choose "protecting speech" (86 percent) over "protecting people from hearing things that offend them" (10 percent) in a head-to-head matchup, those numbers change depending on whose speech is at issue.
Only 57 percent believe student speech is more important than protecting others from offense on college campuses, and 35 percent feel the same about high school students.
MORE: First Amendment goes too far for nearly 2 in 5 Americans
The survey notes that 43 percent – the most popular answer – "strongly disagree" that high school students should be able to say whatever they want. The most popular answer for college students was the opposite – 36 percent "strongly agree" they should be able to say what they want.
Adults are a bit more tolerant of free speech for college students than those students are for themselves. Nearly 7 in 10 college students in a previous Newseum Institute survey said they favored colleges restricting "slurs" and other "intentionally offensive" speech.
The split on the college question is not between self-identified conservatives and liberals in the latest survey – 66 percent and 62 percent favor student speech over offense-based restrictions. Self-identified moderates are not sold on free speech applying to all age groups – just 52 percent support student speech.
MORE: Student leader who bashes free speech says he's not 'intolerant'
The survey quizzed respondents on other First Amendment freedoms as well.
One curious pair: Nearly three in four disagree that the news media "attempts" to report without bias – a four-year slide in the media's trustworthiness – but almost as many (71 percent) say it's important that the media act "as a government watchdog."
That watchdog figure plunged by around 10 percentage points just in the last two years, though, the steepest change in answers to that question since 2004. A record-high full quarter of Americans now believes it's not important for the government to be held accountable by the media.
Read the full report, the infographic and the summary.
MORE: Stop emphasizing 'diversity,' it's not helping, says administrator
Like The College Fix on Facebook / Follow us on Twitter
IMAGE: Shutterstock