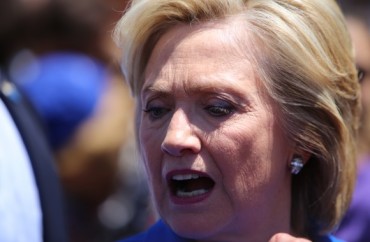 A 'branding problem' for pro-lifers
It's not enough to ask young people whether they are "pro-choice" or "pro-life," as evidenced by a new survey commissioned by Students for Life of America.
A majority of millennials believes that abortion should "never" be legal (17 percent) or "only in extreme cases" such as rape, incest or when the mother's life is at risk (36 percent), found the survey of 18-31 year-olds by the Barna Group.
Another 10 percent would limit abortion to the first trimester, 8 percent to 20 weeks and 7 percent to the first or second trimester.
Surprisingly, the same percentage of millennials believes in outlawing abortion as believe it should be legal "at any time, for any reason" (17 percent) – the position stated by presumptive Democratic presidential nominee Hillary Clinton in a CBS interview last fall.
Yet young people do not identify themselves in line with their stated positions: Only 36 percent called themselves pro-life "most" or "all of the time," while 48 percent called themselves pro-choice most or all of the time. (Fifteen percent are "neither" or "not sure.")
Support for federally funding Planned Parenthood also dropped with millennials by 19 percentage points between September and January, SFLA said in a press release accompanying the survey.
More millennials still support federally funding Planned Parenthood (47 percent) than defunding it (36 percent), however.
MORE: Universities used aborted parts to create 'humanized' mice to study
The survey first asked respondents if they had heard anything about "undercover videos of Planned Parenthood clinics in which the harvesting and selling of tissue and organs from aborted fetuses was discussed" – 53 percent said they had.
Yet a third said that "the individuals who took the undercover videos" were "at fault of wrongdoing," while 27 percent blamed Planned Parenthood officials and 23 percent said both.
One question is phrased in a leading manner, telling respondents that 20 weeks' gestation is the point "when the baby can feel pain" – a claim that remains in dispute among medical professionals, to say nothing of the use of the emotionally charged "baby."
SFLA expressed concern about the "branding problem" among young pro-lifers, with a 17-point gap between those who favor heavy abortion restrictions and those willing to call themselves "pro-life."
MORE: Colorado State halts fetal tissue purchases
That shows that millennials who are skeptical of abortion "either don't know what [pro-life] means or they don't want to be associated with it for one reason or another":
"The abortion industry recognized this problem with the pro-choice brand years ago and has sought to discard that label for fluffier ways to describe their affiliation as pro-abortion ('women's health' 'reproductive rights')," said [President Kristan] Hawkins. "Over the past 10 years, the image of the pro-life movement has trended younger and more mainstream, but the 'pro-life' brand still carries an image with which many people don't want to associate themselves, despite their views on abortion."
The survey was conducted in early February and interviewed 803 adults from a "nationally representative sample" via an online panel. About a fourth were enrolled in college. It has an error rate of plus or minus 3.5 percentage points at the 95 percent confidence level.
An SFLA spokeswoman told The College Fix the group held the survey results for more than four months for two reasons: to time it with the debut of its new research organization, the Institute for Pro-Life Advancement, and to "write and rewrite the white papers" based on polling data.
Hawkins also notes in SFLA's statement that the first release of the undercover videos made by the Center for Medical Progress took place about a year ago.
MORE: Student government whiffs in trying to stop pro-life protests
MORE: Students sing 'Amazing Grace' in response to Planned Parenthood
Like The College Fix on Facebook / Follow us on Twitter
IMAGE: akatz/Shutterstock