A 19-year-old high school graduate who had the end of his senior year forced online by COVID-induced shutdowns on Tuesday defeated an incumbent school board member in New Jersey.
Nicholas Seppy, a 2020 graduate of Egg Harbor Township High School in South Jersey's Atlantic County, upset Terre Alabarda for a seat on the township's school board by an overwhelming 17-point margin.
With 100 percent of precincts reporting as of Wednesday afternoon, Seppy had received 4,042 votes to Alabarda's 2,830.
After initially closing their doors in March 2020, Egg Harbor Township School District forced most of its students into entirely online learning or hybrid learning models with limited components of in-person instruction for most of the 2020-21 school year.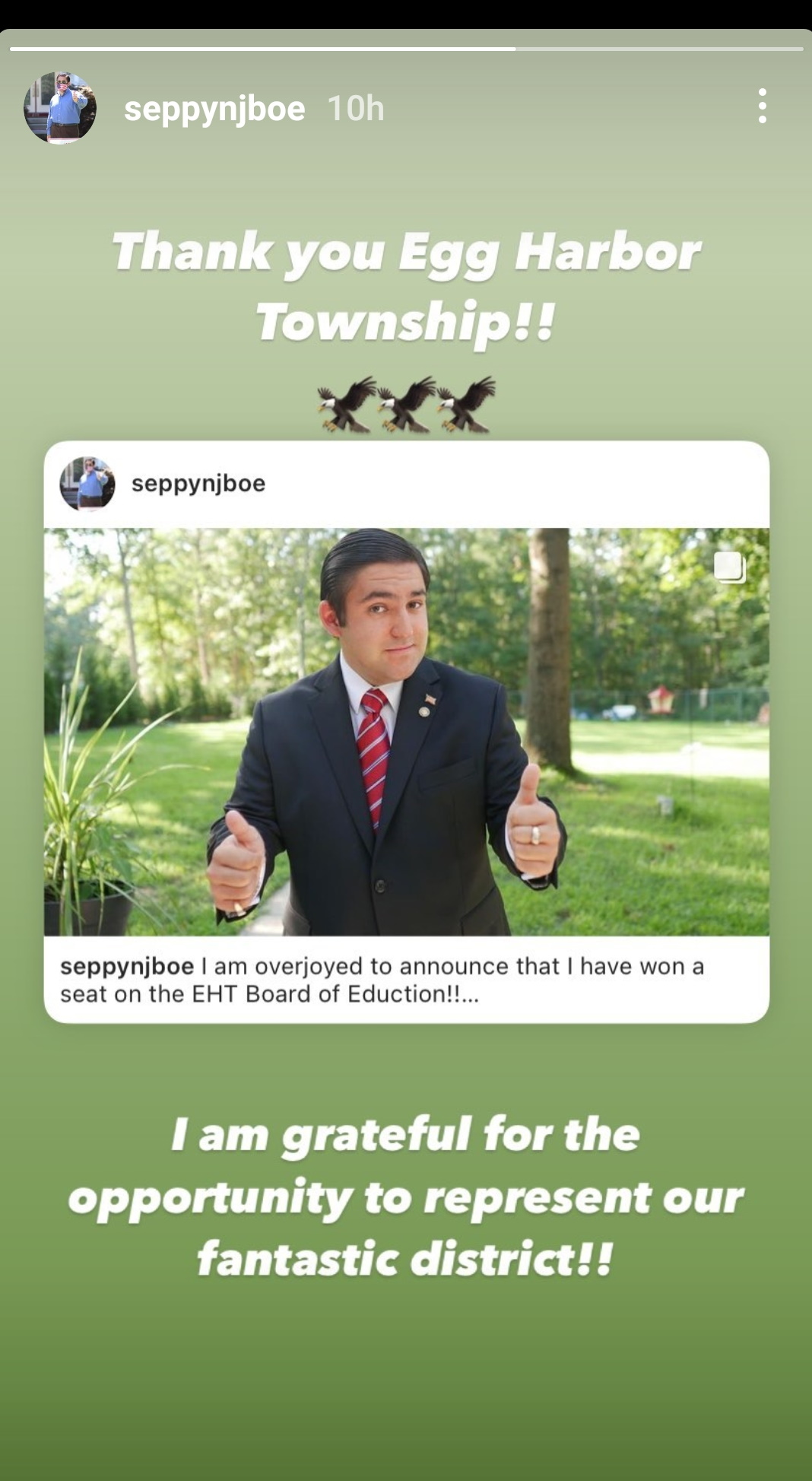 In a statement Wednesday to The College Fix, Seppy lambasted the shutdowns as "awful" and said that he was motivated to run for a seat on the school board "out of a desire to serve in [his] community" and to "give parents a voice in the district."
When asked about his priorities after he takes office, Seppy expressed a desire to expand civics education and increase vocational training opportunities for the township's students.
Seppy's Instagram profile paints a picture of a very patriotic young man, with posts of American flags, gratitude for the military, Mount Rushmore and the U.S. Constitution.
His election platform also focused on pledging to represent the students' best interests as well, according to his posts.
Seppy is no stranger to serving his local schools and representing students. He served as the student representative on the school board during the 2019-20 school year.
His victory comes amid broad gains nationwide for candidates who ran on platforms opposed to continued mandates and shutdowns.
Tuesday's elections saw Republicans poised to pick up almost a dozen seats in the New Jersey legislature, make significant down-ballot gains in local races, and come close to unseating Democratic Gov. Phil Murphy, who had previously been considered a safe bet to win reelection.
In Virginia, GOP nominee Glenn Youngkin, who opposes shutdowns and COVID-related restrictions, defeated former Democratic Gov. Terry McAuliffe to become the first Republican to win statewide in Virginia since 2009.
ALERT: Check out our Campus Cancel Culture Database
IMAGE: Instagram 
Like The College Fix on Facebook / Follow us on Twitter