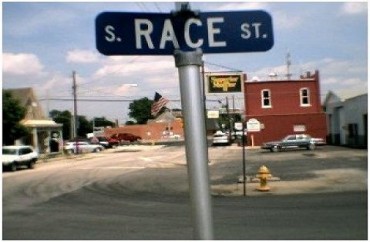 It seems our president-elect will have to speak out about every instance of racism/racial insensitivity if the actions of the University of Pennsylvania staff is any indication.
According to The Daily Pennsylvanian, over 460 Penn faculty have signed on to a letter asking Donald Trump to "to condemn the racist GroupMe chat sent to a group of black Penn freshman students last week."
It's not so much that Trump is a graduate of Penn's Wharton (Business) School but rather, among other things, the chat at one time referred to itself as "TRUMP IS LOVE" and included a message which read "ALL HAIL TRUMPMIESTER" [sic].
The faculty letter says "the [GroupMe] group invoked 'our national legacy of white supremacy' and followed a disturbing pattern that we, as a country, saw play itself out in the long weeks of the presidential campaign and in the harmful alliances that you built in your path to the election.'"
It goes on to cite the Southern Poverty Law Center's "documentation" that Trump "named far-right extremists as advisers," "repeatedly circulated and amplified racism, sexism, anti-semitism," and "refused to denounce the neo-Nazi David Duke's endorsement" for months.
It went on to cite other instances of racialized violence that have occurred since the election, including a black student at nearby Villanova University who was reportedly attacked by a group of three white men shouting "Trump!"

"The letter asks the president elect to do the simple and decent thing of condemning racial hatred on the campus of his alma mater," Al Filreis told The DP. Filreis, who signed the letter, is an English Professor and Director of the Center for Programs in Contemporary Writing. "It seemed like a reasonable, ethical and civilized response to ask for."

MORE: Gasp! Donald Trump's UPenn classmates 'have no memory of him'

Not all professors felt that the letter was a helpful response. Carrie Kovarik, an Associate Professor of Dermatology at the Hospital of the University of Pennsylvania explained in an Op-Ed in the Washington Post why she disagreed with the letter. While she condemned the messages as "heinous acts" that added to "the feeling of political exclusion" she also criticized the "disgust" with which her colleagues in academia treat her and other Trump supporters.

"This somewhat protected academic mind-set is often reflected on our students and trainees," Kavorik said in the op-ed. "We are here to teach them all viewpoints — not to teach them only ours."
Sounds like Mr. Trump will get virtually nothing done since he'll be too busy apologizing for every Tom, Dick, and Adolf who says/does something racially offensive. Which would suit progressives just fine, no doubt.
And about the Southern Poverty Law Center …
MORE: UPenn study: Reading 'Harry Potter' lowers your opinion of Donald Trump
MORE: Over 1,000 associated with Wharton School: 'Trump doesn't represent us'
Like The College Fix on Facebook / Follow us on Twitter
IMAGE: Joe Zierer/Flickr