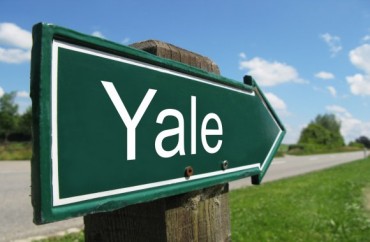 Campus faculty politics tilt overwhelmingly progressive; almost three-quarters identify as liberal
A new survey conducted by a student newspaper has revealed a staggering political divide among the faculty members of one of the nation's most elite universities.
The Yale Daily News put a startling number on liberal predominance in a survey of the prestigious university's faculty. Of the 314 respondents, a mere 7 percent identified as conservative, with only 2 percent saying they were "very conservative." In contrast, nearly three-quarters identified as liberal or very liberal.
Speaking with with The News, Yale President Peter Salovey said the results were "neither positive nor negative."
"It's in the educational interest of students to be exposed to a diversity of political viewpoints… Having said that, in most fields, the political point of view of a faculty member is not relevant to the substance of their teaching, and so we would need to be very careful about making it a part of the hiring process for faculty," Salovey told The News.
Salovey has, however, declared that Yale's largely white faculty represents the "single biggest problem" the university faces; and in 2015 the school pledged to spend more than $50 million to increase the racial makeup of the faculty, according to The News.
The College Fix reached out to Yale for comment. Campus spokeswoman Karen Peart directed The Fix to Salovey's remarks to The Daily News.
Reached for comment via email, Aryssa Damron, an "outed conservative" student at Yale and a reporter for The College Fix, said she has witnessed professors inject their politics into classroom discussions, "including having one professor compare Republicans to followers of Lord Voldemort."
However, she wrote, "I know I am lucky that I've never had my grade impacted by my political leanings, and I believe that while teachers may be apt to discuss their own politics, they don't punish dissidence among students."
Meanwhile, certain professors at the university are not pleased with the findings, The News found.
"We talk about diversity in every area of the University except the one that counts, and that's intellectual diversity," political science professor Steven Smith told The News.
David Gelertner, a professor of computer science at Yale who made headlines earlier this year when his name was floated as President Trump's science adviser, expanded on what he views is the problem with a largely liberal faculty in an email to The News: "Students who leave the academic world run a chance, at least, of discovering new approaches to the world and turning conservative…But those who stay within academia tend to keep thinking what they've been taught to think."
The Fix reached out for comment to five different professors at Yale: Gelertner, Dirk Bergemann and Donald Andrews of the economics department, Jessica Brantley in the English department, and Katherine Baldwin from the political science department. None of them responded.
Damron said that she has found her liberal professors allow debate in the classroom.
"I've also had professors specifically tell me they are happy to have my voice and point of view speaking up in class," she told The Fix, "because it allows for an actual discussion of ideas instead of simply an echo-chamber of liberal ideas."
Other results of the survey depicted Yale faculty's liberal leanings in terms of views on policy: Nearly 90 percent of respondents oppose the Trump administration, and agree that climate change is caused by human activity; and a further 70 percent believe that New Haven should remain a sanctuary city.
The humanities department had the greatest concentration of liberal faculty at nearly 90 percent, while the social sciences came in at 68 percent, and the STEM fields at 65 percent.
MORE: Liberal professors outnumber conservatives 28-to-1 in region known for Ivy League
MORE: Liberal academic: My colleagues don't think 'conservatives should feel welcome on campus
IMAGE: Shutterstock
Like The College Fix on Facebook / Follow us on Twitter