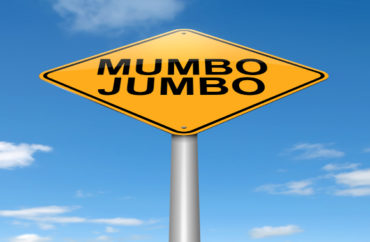 If you're ever in the mood for a little cheap entertainment, that is, looking for a quick chuckle about things you just can't believe are real, check out the itinerary of a typical university diversity conference.
This past week at Illinois State University, the student paper Vidette reported on a new student group dubbed the "Anti-Black Movement" and its offering at the school's annual Culturally Responsive Campus Community conference. (Neat title, eh?)
Don't misunderstand: The group isn't anti-black, but actually "dedicated black students committed to abolishing anti-black practices overall." Several of its members presented at the conference on the "roots of anti-blackness"; however, as is often the case with diversity-related topics, there isn't a whole lot of, well, specificity.
For example, its workshop states "Anti-blackness presents itself throughout our society and oppresses black people regardless of age, ethnicity, gender, socio-economic status, geographic location and political status." But right after, we read  "In order to address and eradicate the dehumanization that is anti-blackness, we must first define and name it."
So, anti-blackness is a malady which must be eradicated … if we could just figure out what the hell it is.
Many of the other conference workshops weren't much better:
"Asexuality and Aromanticism: Your Students Care and So Should You." English and Women/Gender Studies professor Ela Przbylo enlightened attendees on "the importance of centralizing asexuality and aromanticism in pedagogical projects in and out of the classroom" because, apparently, asexual and aromantic students don't see themselves "reflected" enough in various aspects of campus life. But … how would a teacher "centralize" this? Not to mention, English course readings without sex and romance sound really enticing …
Przbylo teaches classes on "queer and trans writing and radical publishing studies," according to her website, and "works on increasing the visibility of asexual communities, knowledges, and identifications in feminist and sexuality scholarship."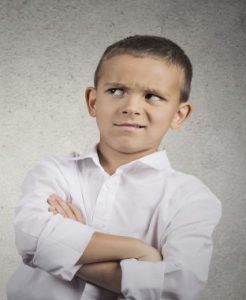 "Embodied Realities: Strategies to Improve a Climate of Diversity and Respect." According to its description, "members in Communication" (presumably the Communication Department at ISU) face a number of "insensitivities." However, a trio of ISU Communication Department faculty offered several "proactive measures for welcoming and loving steps toward inclusion" at the workshop. That's nice.
"Creative Writing for Social Justice: A More Inclusive Pedagogy." English PhD candidate Sanam Shahmiri, whose research interests include postcolonialism, transnational feminism, postcolonial theory, and feminist revisionary mythmaking, told attendees that creative writing classes must be transformed so that students can "develop critical consciousness." I wonder if that's anything like Carl Spackler gaining "total consciousness" after his encounter with the Dalai Lama.
"Dysconscious racism in the classroom." Led by three undergraduates and Professor Bill Anderson of the Family and Consumer Sciences Department, this workshop defined the topic as "the unquestioned acceptance of culturally dominant norms and privileges, with three categories used to describe student's reasoning for enduring racial inequity. These range from the historical determinism of slavery to racially exploitative standards inherent." Wait, whaaaat?
"Remember Our Names: Radical Use of Diversity, Equity and Inclusive Educational Pedagogy as Disruption." PhD candidate in Educational Leadership Tracy Brown posited that "the positive affirmation of scholar voice and identity through culturally relevant curriculum, radical adovacy [sic] and mentorship is essential to the humanization of their identity." According to his bio, Brown teaches a high school Race, Class and Gender Studies course in Chicago which is "heavily centered around a social justice ideology and uses the framework of intersectionality." The bio also says he teaches composition … which is worrisome if his spelling and grammar are any indication.
Lastly, the "How We Pay for a Culturally Repressive or Responsive World" seminar appeared to target that nasty 'ol thing called "capitalism": By "uniting through the funnel of monetary reform […] we can challenge & supersede modernity's most fundamental system of oppression & achieve justice, sustainability, peace, & a culturally informed & responsive world," the description says. One of the session leaders, Lucille Eckrich of ISU's College of Education, teaches courses which have little-to-no real value for anyone considering the teaching profession. "Introduction To Philosophy Of Education"? "Social Foundations Of Education"? "Critical Readings in Educational Foundations"?? Hopefully these aren't required like they were back in my day.
MORE: 'Critical Theories' conference to examine reemergence of 'fascisms' in US
MORE: University conference trains students how to protest
IMAGE: Sam72 / Shutterstock.com
Like The College Fix on Facebook / Follow us on Twitter