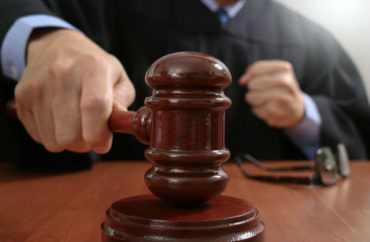 The school's biased administration kicks out a student based on hearsay
The University of Denver recently undertook to suspend a student based on the fact that "some people said that other people said that she said offensive things." There really is little more to it than that. Addison Puffer, a conservative freshman at the famously liberal university, was targeted by over a dozen students for having allegedly uttered various offensive slurs like "nigger" and "fag." Only one of these students provided any firsthand testimony to these charges; the rest of the evidence was based entirely on hearsay, with students testifying that other students had testified to Puffer's having uttered the slurs. On these merits the school barred Puffer from coming onto campus for several months.
That this constitutes a miscarriage of justice is putting it lightly. In truth, even if all the charges brought against the student were accurate, it is not at all clear that they constitute an offense worthy of suspension. The slurs in question are assuredly ugly, and people of good conscience should quite obviously refrain from deploying them in hateful ways. But at her worst the student was not guilty of hate, just crass gutter humor and bad offensive judgment. These sorts of things might make one unpopular on campus, which is understandable; that they might also serve to get one kicked out of school seems just a bit unconscionable. Call us crazy.
Modern campus politics, of course, tend to err on the side of hysteria rather than good judgment. And the University of Denver is certainly entitled to suspend whomever it wants for whatever reason; we should not seek to take away a school's ability to direct its own affairs, however poorly it may direct them. But it is at least worthwhile to point out: The school screwed up here, big time. And it should serve as a warning to students who might be considering attending the University of Denver: This is not a campus where students (at least conservative students) receive much in the way of responsible due process.
MORE: Students want to prohibit 'slurs' but not 'unpopular' speech, survey finds
IMAGE: everything possible / Shutterstock.com
Like The College Fix on Facebook / Follow us on Twitter