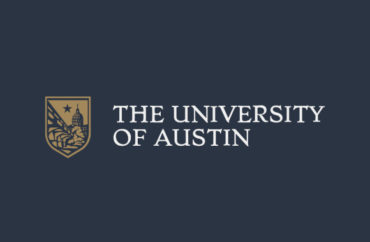 Some observers note the unchecked power modern universities have essentially makes them a monopoly. If you're a parent wanting to send your child to a school free of trigger warnings and privilege seminars and microaggressions, you're pretty much out of luck.
But, in reality, higher education isn't a monopoly. Individuals are free to set up their own private schools to teach students the way parents want their children to be taught.
The thing that grants traditional schools such power over the system is simply prestige. Universities with long histories, famous alumni and billion-dollar endowments signal to parents that in order for their children to get ahead, they will have to go the traditional route. If employers trust certain schools to produce students of a proven type — because they have for centuries — why fix what isn't broken?
But some employers are finding out the system is, in fact, broken. The most prestigious schools are turning out juvenile activists that can take a wrecking ball to their office culture. The best schools are now churning out graduates who care more about dividing companies and demanding acquiescence to their demands than helping companies move forward.
Similarly, big schools are horrified that if they don't capitulate to the demands of their "customers" (the loudest students), large swaths of young people will take their money elsewhere.
Yet the market also works the other way. What if there were a big state school that was vocal in its defense of free speech on campus and its commitment to academic freedom? What if a major university said, "diversity is important, but at our school, students are going to learn science and literature and engineering without being bombarded with wokeism?" Applications would fly through the roof.
Thinking it is best to start small, that hole in the market is going to be filled with a new school setting up shop in Texas. According to founding President Pano Kanelos, the new University of Austin will help students "pursue a truly liberating education."
Saying faculty on traditional campuses are "being treated like thought criminals," Kanelos says an education "rooted in the pursuit of truth is the antidote to the kind of ignorance and incivility that is everywhere around us."
As for those who want to maintain the status quo, Kanelos says the school's founders "welcome their opprobrium and will regard it as vindication."
Of course, the school is missing the prestige Americans grant its old institutions. But as those high-demand universities continue to churn out illiberal woke monsters, a new type of prestige may take hold — one in which employers grant exalted status to students who didn't come out of a progressive diversity factory. One which values well-rounded students who aren't afraid to speak the truth and who can think critically.
For years, observers have debated whether it's a better strategy to have more conservatives in major schools or whether it's better to have more conservative universities. To be sure, some of the University of Austin's founders are political progressives – but we will soon have another data point to see whether there's a demand for schools that put free speech and viewpoint diversity first.
Like The College Fix on Facebook / Follow us on Twitter