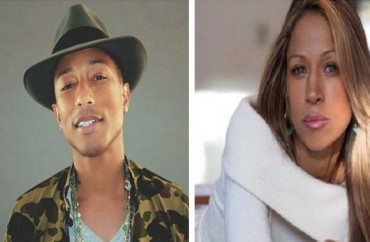 Professor: 'That white supremacist ideology is alluring'
Dr. Stephany Rose, an associate professor of women's and ethnic studies at the University of Colorado-Colorado Springs and author of "Abolishing White Masculinity," recently argued that successful black people who believe in the "American dream" perpetuate white supremacy.
She also suggested too many famous black people buy into the notion that the "American dream is available to any and everyone one as long as you work hard."
"So white supremacist ideology doesn't work simply because white people invest in it, but because there are other communities that invest in the idea that this is normal, that capitalism is normal," Rose said during the radio show. "Like, to not even be able to imagine a world without capitalism. To not be able to imagine a world without hierarchy and competition."
Rose's comments were made during a Colorado-based radio show called "The Big Something: A conversation about racism and violence against African American communities," posted online.
The show consisted of a conversation between Dr. Heidi Lewis, assistant professor of feminist and gender studies at Colorado College, and Rose, who published "Abolishing White Masculinity from Mark Twain to Hiphop: Crises in Whiteness" last year.
"It doesn't help when we have prominent black people in media perpetuating an idea that (America is post-racial)," Rose said during the one-hour
discussion. "Don Lemon, Pharrell Williams. It's really difficult, I find, to try to have the conversations we want to have and do the things we want to do when people's thought is still stuck there."
Pharrell Williams was criticized last year after he told Oprah Winfrey that "the new Black doesn't blame other races for our issues. The new Black dreams and realizes that it's not a pigmentation; it's a mentality."
"So what I talk about in my research and even in my book 'Abolishing White Masculinity' is the reality that white supremacist ideology is alluring," Rose added. "Not just to those that identify as white, but because it is the norm in terms of the dominative narrative because it is such a normalized perspective, that there are people regardless of race, regardless of ethnicity, that buy into what white supremacist ideology is. And that's the only way that hegemony works."
Hegemony is defined as dominance by a social group over others. The line of reasoning was affirmed by Lewis, who added: "Who wouldn't want to be at the top … the top looks like that."
Rose continued: "So when you come across these individuals, like a Stacey Dash, there is this idea that they buy into the mythology of merit, and meritocracy, and the American dream is available to any and everyone one as long as you work hard."
Dash is an actress and conservative pundit for Fox News.
Rose went on to bemoan an experience in a student leadership class during which students praised the merits of competition, noting "there are clearly organisms that don't organize themselves in competition with one another."
"When you think of indigenous thought, when you go back to Native American practice or other indigenous communities around the world … they are more collective," Rose said.
In May, Rose was the keynote speaker at White Privilege & Practices of Social Justice: A Symposium, a conference that defined white privilege as "the other side of racism that benefits those commonly understood as white and thereby oppressing those who are not white."
Rose's faculty bio states her "scholastic interests emerge from a personal space of being an African American woman contextualized by the historical and contemporary dynamics of power and privilege operating at the crossroads of race, gender, class, sexuality, and religion that manifest in the United States and are transmitted via cultural imperialism throughout the globe."
Later in their radio discussion, Dr. Lewis circled back to the topic of black people buying into so-called white supremacist ideology, and argued that anybody "can be conditioned to fear the black male body even if it's another black male body."
"Look at Bill Cosby," she said. "I'm not even talking about his gruesome track record of rape and sexual assault. I'm talking about the way he has hated black people in his many speeches denigrating us for names that we have, for the way we choose to speak, for the things we choose to do. Look at Clarence Thomas. Clarence Thomas might be one of the most ardent white supremacist I know in my life."
Police violence against black people and the recent Supreme Court decision ruling legalizing gay marriage were also addressed.
Rose argued that the gay marriage decision means nothing for the minority community if police violence isn't addressed, that gay black people can get married "but if I don't make it to the courthouse because the police shot me what does a marriage license mean?"
Like The College Fix on Facebook / Follow us on Twitter
IMAGES: social media/Internet screenshots