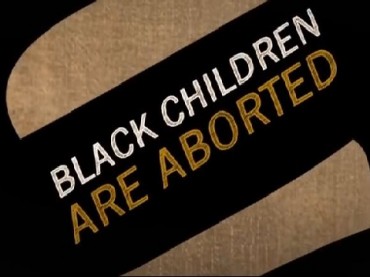 OPINION
Since 1973, abortion has killed more African Americans than any other cause – including health- and homicide-related deaths – a sad fact that remains truer than ever.
Headlines in just the last two months have declared: "In Georgia, 53.6 Percent of Babies Aborted Are Black," "In Mississippi, 72 Percent of the Babies Aborted Are Black," and "More Black Babies Die in Abortions in New York City Than Given Birth."
The latter headline refers to a New York City Department of Health and Mental Hygiene report which found that out of 73,815 abortions total that year, nearly 32,000 were by black women.
This number accounted for 42.4 percent – nearly half – of New York's overall abortion rate, a figure that becomes even more alarming when you consider African Americans make up less than 15 percent of New York City's population.
The tragic irony here is that New York happens to be the birthplace of Planned Parenthood's founder, Margaret Sanger.
Sanger, contrary to many of the whitewashed biographies, was a eugenicist who wished to exterminate those whom she deemed unfit, which were African Americans and the poor. Sanger has referred to the black population as human weeds, and affiliated herself with organizations like the Ku Klux Klan.
Her zeal for birth control is still lauded by women today, yet her emphasis on family planning was simply a guise to sterilize certain groups of women to control and "cleanse" the population. There's nothing admirable or celebratory about that.
Sadly, there won't be any indignation from black leaders like Al Sharpton and Jesse Jackson regarding New York's latest statistic.
The NAACP and the National Urban League will not only be silent too, but they will continue to do exactly what Sanger wanted: convince the black community that abortion is a safe and moral right that they should support.
These organizations have no qualms with letting Planned Parenthood sponsor them and promote their culture of death. They've linked arms with the pro-choice agenda despite its detriment to the black community. The morally incongruous relationship between organizations dedicated to the advancement and betterment of African Americans and Planned Parenthood is like oil and water.
When it comes to abortion, organizations like the NAACP will proudly say they're pro-choice, unwilling to acknowledge the disproportionate rate at which black babies are killed. In fact, if you bring it to their attention like Ryan Bomberger of the Radiance Foundation did last year, they might try to sue you. 
When it comes to many prominent black organizations like the Congressional Black Caucus, the liberal platform prevails over what will actually help the black community. The cause of utmost importance – the preservation of life – becomes lost, and the black community suffers as a result.
And despite Planned Parenthood's less than virtuous beginnings, historically black colleges haven't stopped the progressive organization and others, such as NARAL, from infiltrating their campuses and preaching pro-choice messages that champion a woman's ability to make her own decisions as if that is all abortion is.
Not only do abortion clinics often target minority and low-income neighborhoods, but 75 percent of abortion clinics are within walking distance of a college campus.
I could cite more statistics, but the message will probably still be lost on those who would consider this reproductive justice.
It's appalling how many organizations that once fought to uphold the life and dignity of every black American has sold out to Sanger's insidious vision. What's more, black women such as pro-life activist Dr. Alveda King, who recently spoke at Yale University, are disregarded because she speaks out against abortion and refuses to toe the liberal line.
New York has been viewed as a pro-choice haven for abortion supporters since Roe V. Wade. After all, one of Planned Parenthood's national offices is located there, not to mention a clinic that is actually named after Margaret Sanger.
And now, Governor Andrew Cuomo, who intolerantly told pro-lifers they don't belong in his city, pushed for even more abortion access in New York last month with The Women's Equality Act, a 10-point bill that allows for late-term abortions, which 80 percent of New Yorkers oppose.
As more abortion legislature continues to pass, I have no doubt that unborn black babies will continue to bear the brunt.
College Fix contributor Crystal Hill is a student at Indiana University.
Click HERE to Like The College Fix on Facebook / Follow us on Twitter – click here.
IMAGES: Courtesy of The Radiance Foundation and the National Black Prolife Coalition.