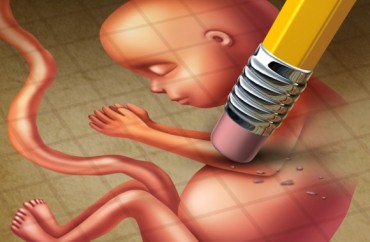 A bill that seeks to require California's public universities provide the abortion-inducing drug RU-486 to students for free is forging ahead in the state's legislature despite concerns from pro-life groups that, if approved, the law would put women in danger and open schools up to major legal liabilities.
The bill, SB 320, will head to the Assembly Committee on Higher Education after it was approved last week by the Assembly Committee on Health, the Daily Californian reported.
But the bill faces additional committee hurdles and pro-life groups are working overtime to lobby against it, arguing campus health centers should not be turned into abortion clinics that are not properly equipped to handle the drug's dangers.
The abortion pill, formally called RU-486, is a misnomer for a combination of drugs that essentially produces a miscarriage in pregnant women. Women often experience heavy bleeding, nausea and strong abdominal pain as they expel the fetus over the course of several days. The drugs may be given during the first 10 weeks of a women's pregnancy.
"This legislation would add an increased liability for colleges, as they could be held potentially liable for any injuries or side effects of the abortion. Campus health centers are also not equipped to properly determine the age of the preborn baby, and RU-486 can only be used in a limited amount of time. The health centers are also not equipped with the ability to surgically intervene when complications arise," according to a statement from Students for Life of America.
And at the end of the day, public universities should not be in the abortion business, said Matt Lamb, a spokesman for Students for Life of America, in an interview with The College Fix. He said many system leaders have refused to meet with his group, but some campus leaders have.
"We have been talking to them about the liability costs," Lamb said, "but also, this isn't very dignifying for women to tell them to go through an abortion in their dorm room or locker room."
"It also raises a whole new set of issues because it also gets into taxpayer funding of abortion."
According to the bill, the implementation cost would be shouldered by $9.6 million in "private funds," yet it does not state exactly where that money will originate. According to the Daily Cal, the cash will come "from private donors and companies such as Planned Parenthood."
The bill estimates the upfront costs to roll out the new mandate would be about $12 million and does not spell out who is responsible for the estimated shortfall.
What's more, in addition to the upfront costs, "there are likely to be ongoing costs, such as replacement of equipment over time and training for new staff," according to the bill.
Proponents of the proposal suggest students face unnecessary burdens when seeking an abortion.
But there "is already a medication abortion provider within six miles of every UC and CSU campus, on average. California abortion numbers are at a historic low. With declining demand for abortion, why force campus student health centers to become abortion clinics," wrote Wynette Sills, director of Californians for Life, in a Sacramento Bee op-ed.
The CSU Chancellor's Office did not respond to The College Fix's requests for comment.
Some worry that as California goes, so goes the nation.
"If the bill becomes law, California would be the first state to force public universities to provide abortions to students. Abortion activists hope the bill will become 'a model across the country, for every state,'" reports LifeNews.com.
MORE: California bill would require public universities provide students abortion pills
IMAGE: Shutterstock
Like The College Fix on Facebook / Follow us on Twitter