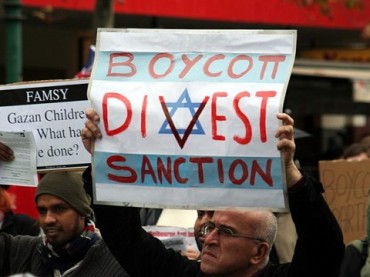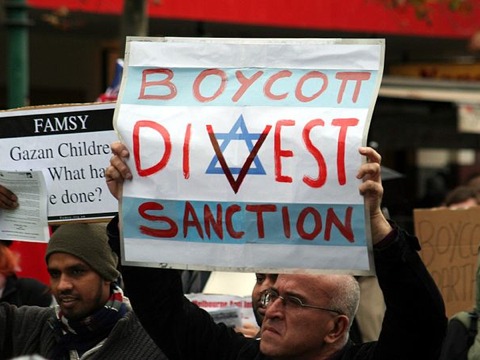 The fact that the American Anthropological Association doesn't have any collaborations with Israeli institutions didn't stop the AAA from voting to block them in the future.
Choosing from a "menu" of options devised by a task force with scant experience in Palestine, association members chose a compromise option at its annual business meeting in Denver Friday: boycott Israeli academic institutions but not individual academics.
The 1,040-36 vote in favor of AAA's formal institutional boycott – one goal of the boycott, divestment and sanctions (BDS) movement – followed an even more lopsided vote against an anti-BDS resolution that was itself critical of Israel, Inside Higher Ed reports.
The anti-BDS resolution was "pushed by a group of Israeli and North American academics that calls itself Anthropologists for Dialogue on Israel/Palestine":
The text of that resolution, which was defeated by a 1,173 to 196 tally, called for an end to the occupation [of Palestine by Israel] while also rejecting boycott in favor of strengthened "anthropological engagement with Palestine and Israel."
The attendees even rejected a proposed amendment reaffirming that they stand for "academic freedom" and oppose "discrimination on the basis of race, religion, national origin, gender, sexual orientation, age or disability":
The amendment failed without debate after attendees at the AAA business meeting called to immediately bring it to a vote. The Twitter account maintained by a group called Anthropologists for the Boycott of Israeli Academic Institutions described Rabinowitz's proposed amendment as a delaying tactic and "a poison pill, designed to imply we are racist."
Forward reports that the institutional boycott part of the resolution, sponsored by academics from Columbia and Tufts University, would have no practical effect because "no such collaborations currently exist" between the AAA and Israeli academic institutions.
The availability of the AnthroSource article database is in doubt, according to Inside Higher Ed:
The text of the resolution states that the boycott "may also preclude" the association from selling AnthroSource, its database of journals, to Israeli institutions, though it notes that individual Israeli anthropologists would still be able to access AnthroSource through their personal AAA memberships (opponents of the boycott objected that students would be the ones left without access to journals under such an arrangement).
The resolution will need to be approved by a simple majority in a full AAA membership vote this spring, though there's no minimum percentage of members voting that's required for the resolution to take effect.
Read the Inside Higher Ed and Forward reports.
RELATED: Israel boycott being considered by large academic group with scant experience in Palestine
Like The College Fix on Facebook / Follow us on Twitter