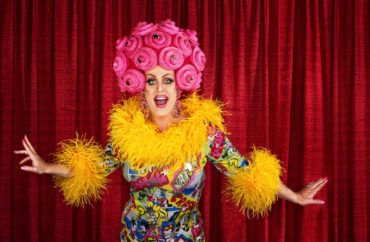 A pair of academics affiliated with York University believe that allowing parents to opt out their children from drag storytime events is a "dangerous setback for 2SLGBTQ+ human rights education."
Writing in the Toronto Star, Beyhan Farhadi, a fellow at York's Institute for Research on Digital Literacies, and "community educator"/York M.Ed student Joy Henderson say the Toronto School Board's decision to allow opt-outs from the "family-friendly" activity "sends a message that [queer] rights are debatable."
Farhadi (pictured) and Henderson, both "queer parents," point out the Toronto board previously had declared — in opposition to an allegedly "discriminatory" parental rights declaration — that "no student can be exempted from Human Rights education."
The district didn't even permit religious exemptions.
They accuse the board of now "prioritiz[ing] the comfort of right-wing ideologues committed to maintaining gender norms and binaries."
"It is no more acceptable to allow students to opt out of events representing 2SLGBTQ+ culture, history and identities than it is to allow students to opt out of events representing the diversity of race, ancestry, ethnicity, and ability," the authors write. "The history of modern drag in queer culture is one that — like all discriminated groups — has been subject to policing and criminalization."
MORE: Former English professor criticizes Shakespeare drag claim by Harvard library
As former TDSB students, we witnessed queer and trans peers who were out relentlessly bullied for their identity. We experienced the struggle of hiding parts of ourselves in a climate of fear and social punishment. As parents, we demand a better world for our children. Despite progress, too many students struggle to feel free, represented, and affirmed in schools.

The TDSB has a duty to ensure its school communities are working toward being safer spaces for all students to learn. Given the current climate of transphobia and homophobia, school board employees and trustees need to be resolute in the task of protecting students who are often multiply marginalized and under-represented. They cannot compromise their vision and mission to pressure from those whose beliefs trample on the human rights of vulnerable groups.
According to her Twitter bio, Farhadi is a "queer anti-capitalist anti-racist" and "feminist killjoy." Her personal website notes she's an "advocate for a fully-funded anti-oppressive public education system" and is a member of the Critical Geographies of Education group (which "attend[s] to how co‐constitutive ordering systems, such as racism, sexism, and colonialism, shape and are shaped by schools").
Henderson, an "urban Queer Black Lakota," recently retweeted one of the most racist Twitter accounts on the platform and claimed she "still has to deal with white women asking [her] for service" while out shopping:
Literally me in a Home Depot where every employee is wearing bright orange and I am not, still has to deal with white women asking me for service. https://t.co/nnG6Sg43hd

— Joy Henderson (@Joyhenderson78) June 24, 2023
MORE: New York put out over $200K for drag shows in NYC public schools
IMAGES: CREATISTA/Shutterstock.com; Beyhan Farhadi/Twitter
Like The College Fix on Facebook / Follow us on Twitter