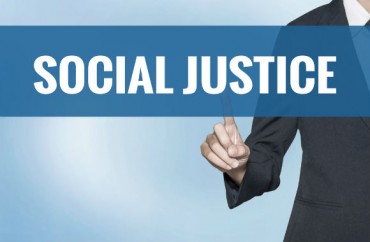 Roger Williams University, a private liberal arts college in Rhode Island, has hired a "social justice" expert to help lead the school, adding to the campus an administrator with experience teaching about white privilege and how to be a "social justice ally."
What's more, the university plans this fall to launch a search for a chief diversity officer to add to its personnel roster. Underscoring that, the university will pay out $20,000 in grants to fund projects that "promote institutional change on diversity matters" this school year.
The efforts come as the university has been accused by a handful of students and professors of being too Eurocentric, lacking both a black studies department and a dean dedicated to diversifying the campus, the Brown Daily Herald reported.
As the university hires more employees, it has also hiked costs. There was a $536 fee hike added recently, as well as a new $250 technology fee added this past semester, even as campus officials touted "tuition freezes."
As for the new "social justice" expert, Dr. Lisa Landreman, author of "Toward Social Justice: A Case Study of Multicultural Practice in Higher Education," has been hired as the assistant vice president to Roger Williams University, which enrolls roughly 5,000 students and costs $32,000 annually in fees and tuition.
A campus spokesman declined to state her salary to The College Fix.
Previously the associate dean of students at Macalester College, Landreman's activities there included serving on campus commissions, a focus on residence life, and social justice education, according to Macalester College's website. In this role, Landreman gave presentations such as "Becoming a White Ally." In the presentation she discusses "the cycle of socialization" and "white privilege."

Becoming a White Ally – Created with Haiku Deck, presentation software that inspires;
Privilege, as defined by Landreman, means "unearned access to resources (social power) only readily available to some people based on their advantages social group membership."
MORE: Oregon State to force 'social justice' training on freshmen
In an email to Roger Williams students announcing the new hire, officials noted that "during her doctoral studies, Lisa taught in several departments at the University including courses in Intergroup Dialogue, Gender and Group Process in a Multicultural Context, and Race, Gender & Ethnicity Dialogue."
RWU Vice President John King told The College Fix hiring Landreman makes sense.
"I think that given the tension that exists across the country right now and issues related to trust and communication amongst groups of people, that having a background in social justice is a great foundation for any student affairs administrator," he said in a telephone interview.
"It is not the only area of expertise or passion that she brings. She comes from a deep set of other experiences and educational interests that will support her in the position," he added.
More than 100 candidates applied for the position, according to the email.
MORE: University's new student training looks to curb 'disrespectful speech'
Like The College Fix on Facebook / Follow us on Twitter