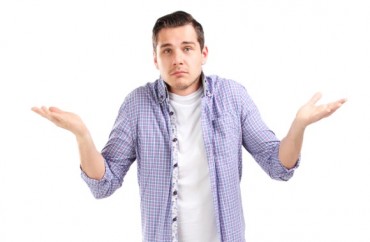 Less than two weeks from closing arguments in a lawsuit by a Brown University student who was suspended after a disputed tryst and disciplinary proceeding, Brown is laying out its "proposed findings of fact and conclusions of law."
Brown admits that it did not have a formal definition of sexual consent at the time of the storage-room oral sex – "John Doe" was judged by the following year's definition, the basis of his breach-of-contract claim – but says he was already on notice.
How? Brown says its unwritten consent definition was
conveyed to John, upon his matriculation and continuing thereafter, through a new student tutorial, a video titled "Brown students ask for consent," his freshman orientation, subsequent trainings, and posters across the campus.
3/Brown claims that def of consent used in the case was "clearly articulated," yet univ never wrote it down. pic.twitter.com/Jix6Ig0twY

— KC Johnson (@kcjohnson9) August 5, 2016
But the school seems to lay the blame for John's adjudication under a nonexistent standard upon the student conduct panels that heard his original case and appeal.
MORE: Student accused by sex partner because he liked her best friend
The Title IX program officer hired by Brown after the disputed incident, Amanda Walsh, included the next year's Title IX policy in the adjudication materials she gave only to Title IX Council Chair Gretchen Schultz, a professor:
Walsh provided the Title IX Policy solely as an option that the panel could consider during its deliberations if it elected to do so, and Walsh reminded Schultz that the panel was not required to reference the Title IX Policy's definitions. … Walsh testified that "[b]y excluding it from [the panelists' packets] and including it in [the Title IX Council Chair's packet], I felt like this was hopefully making that clear."
MORE: Judge says accused Brown student will likely win lawsuit
As noted by Brooklyn College Prof. KC Johnson, a close observer of campus sexual-misconduct adjudications and litigation, it wasn't the only place Brown tried to lay the blame for the adjudication on students.
8/Brown filing blames student government for extreme gender imbalance in its disciplinary panels: pic.twitter.com/Lg9kb3eY1a

— KC Johnson (@kcjohnson9) August 5, 2016
A key question is whether the U.S. District Court in Providence will let Doe's case be reheard by another student conduct panel, if Brown loses on the procedural matter.
Read Brown's filing and Johnson's series of tweets excerpting the 65-page document.
h/t #RepealVAWA
MORE: Amherst showed 'startling indifference' in 'blacked out' rape case
MORE: African student expelled and deported for one minute of kissing
Like The College Fix on Facebook / Follow us on Twitter
IMAGE: Shutterstock