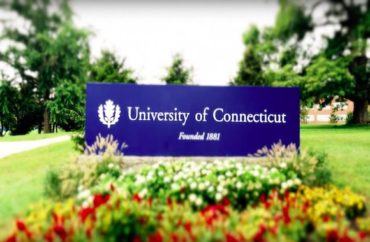 Accuses school of hiding behind arrests
The use of a racial slur led to the arrest of two University of Connecticut students, but the American Civil Liberties Union is accusing the school of hiding behind the arrests and not addressing the problem of racism.
The administrative response to the incident on UConn's Storrs campus was "wholly inadequate and incomplete," a statement from the ACLU Connecticut chapter reads.
The legal organization, which formerly defended free-speech rights of hated groups, outlined a series of steps proposed by the NAACP that it expects the university to complete before the beginning of the spring 2020 semester.
Such steps included a "requisite First Year Experience course focused on ending racism on campus," as well as hiring 10 black faculty and staff and revising the student conduct code.
The ACLU acknowledged that due to "existing free speech case law the students who were arrested will almost certainly not be convicted," a fact that it said makes it "imperative for the university to immediately address racism on campus, including but not limited to these recent incidents."
"UConn administrators and government actors are hiding behind two arrests instead of taking action to stop racism on campus," the ACLU said. They also declared policing to be "an inherently white supremacist institution."
The end of the ACLU Connecticut statement includes a statement from the national ACLU distinguishing between its legal advocacy and its support for administrative sanctions on the students.
"The First Amendment protects even offensive and hateful speech, so long as it does not rise to the level of incitement to violence, criminal harassment, or true threats," said David Cole, national legal director. "Nothing in the press reports indicates that the students' speech, while morally abhorrent, meets that demanding standard. The ACLU has long supported robust constitutional protections for speech, including speech we vehemently oppose."
MORE: Following slur incident, UConn students demand speech codes, mandatory hate crime course, new black hires
IMAGE: IMAGE: UConn / YouTube.com
Like The College Fix on Facebook / Follow us on Twitter