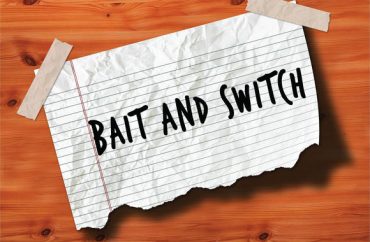 'Not the sole nor even the primary reason for the policy'
Harvard pulled a bait-and-switch to punish members of single-gender final clubs, according to campus advocates for sexual assault prevention.
Some believe administrators are playing down the extent to which a disputed report on sexual assault was used to sell the Ivy League school's upcoming crackdown on the unrecognized student organizations, which are historically all-male or all-female.
While the reasons for the change may have shifted, an administration committee is recommending that a contentious proposal to stymie "toxic" male-only clubs should go forward, leaving female-only clubs unaffected for now.
Members of the Gender Violence Legal Policy Workshop at Harvard Law School, a for-credit class, are "dismayed to learn that sexual assault prevention is no longer the driving force behind the sanctions," they wrote in a Harvard Crimson op-ed Monday.
"Though the administration may have initially had worthwhile motivations, we are discouraged that they appear to be shifting their views in order to make the policy more palatable to faculty," said members Emma O'Hara, Dixie Tauber, and Kelly Popkin.
For single-gender clubs transitioning to coed, the group wants to require them to include an affirmation of "Harvard College's rules on sexual assault" in their charter as a condition for their rehabilitation.
"Forcing organizations to become co-ed cannot alone protect women from the realities of campus sexual assault," they wrote.
Final clubs singled out in '47 percent' report
An internal investigation into sexual assault at Harvard last year was widely interpreted by single-gender club leaders as the beginning of the end.
One male-only final club, fearing a clampdown ignited by the publication of the task force's report, began accepting women provisionally, The Crimson reported in 2015. (The Fox Club's graduates overruled the undergraduate vote several months later, meaning no more women can be considered for membership.)
When Harvard's sexual assault report was published a year ago, it said 47 percent of women in single-gender final clubs had reported "experiencing nonconsensual sexual contact since entering college." It also singled out male final clubs as "vestige[s] of gender inequity" and "sexual entitlement."
The report's methodology was immediately questioned by outside experts.
Harvard President Drew Faust seemed to be heeding the report's call for a "strong response" when, in May, she announced that Harvard would blacklist students belonging to unrecognized single-gender clubs from serving as leaders of recognized clubs in order to "address deeply rooted gender attitudes" at Harvard. (Male final clubs were de-recognized in 1984 for refusing to accept women.)
But administrators backtracked amid public furor in January, saying the policy, slated to go into effect later this year, could instead be "revised or replaced" based on recommendations from a "review" committee of faculty and administrators.
That decision came shortly after Faust's decision landed Harvard on the Foundation for Individual Rights in Education's list of "Worst Colleges for Free Speech", and shortly before a faculty vote that could have embarrassed the administration.
Only because they aren't 'diverse and socially conscious'
On March 6 the Implementation Committee for the Policy on Membership in Single Gender Social Organizations came back with its recommendations.
Last year's concerns about sexual assault in final clubs, which shortly preceded the administration's decision to penalize single-gender club members, are almost entirely absent from the report.
They "reflect optimistic conclusions" about ending "deeply entrenched power," the report says, though it isn't conclusive male students will share that optimism.
The single-gender clubs must go because of their "oftentimes toxic atmosphere," which reeks of "elitism and discrimination" and stands in contrast to the "diverse and socially conscious" students of Harvard.
The committee said the media and students mischaracterized Faust's proposal as one intended "to address sexual assault."
"While that behavior [sexual assault] and the environment that encourages it are wholly unacceptable, they are not the sole nor even the primary reason for the policy," the report reads.
'Statistically indistinguishable'
The Crimson called Harvard's pivot on sexual assault last month a "rhetorical about-face."
The task force on sexual assault and administrators in favor of sanctions had made enemies with male and female single-gender clubs alike. "Hundreds" of women protested the proposed policy when it was announced last year.
The Porcellian, a male final club, commissioned a report by an economist who said the sexual-assault report's correlations between club membership and sexual misconduct were "most likely statistically indistinguishable."
Faculty, even supporters of the sanctions, had also questioned the sexual-assault pretense.
"Sexual assault is a felony," English Prof. Louis Menand told her peers at a faculty meeting in December, according to The Crimson. "Do we really want to be suggesting that male final clubs are criminal organizations?"
"[G]ender equity," not reducing sexual assault, Dean of Students Rakesh Khurana told The Crimson last month, is the reason single-gender organizations must go.
"I think that this policy has been and has been since the beginning really rooted in the idea that we need an undergraduate experience that is free from gender discrimination," Khurana said.
Female clubs exempt because they don't have 'space'?
Harvard is listening to female students who decried the proposed policy's lack of consideration for its possible negative effect on female safety, according to The Crimson.
Citing "repeated" concerns about lack of spaces for female students, the committee proposed exempting existing all-female final clubs and sororities from Harvard's proposed sanctions for a five-year "bridge period."
They would still be required to become officially recognized and agree to, among other things, "achieve diversity, particularly gender inclusion across a full spectrum of gender identities, in membership and governance of the organization."
After "three to five years" Harvard would revisit the policy to evaluate their "positive contributions."
"The committee supports the idea of continuing to allow the female final clubs and sororities to operate with gender focused missions," the report says, noting that one formerly all-female club had already declared a gender-neutral membership policy "and considers social service to be an integral part of its mission."
A quarter of Harvard students currently belong to a single-gender final club, according to the committee's report.
Like The College Fix on Facebook / Follow us on Twitter
IMAGE: Ionut Catalin Parvu/Shutterstock