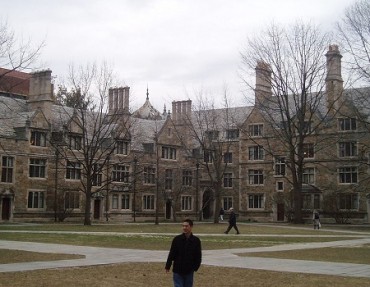 A federal appeals court ruled against Michigan's ban on using race as a factor in hiring and admissions decisions at public institutions and universities. The decision on Friday overturned an amendment to the Michigan constitution that was approved by voters via ballot initiative in 2006.
Jennifer Gratz—an organizer with the American Civil Rights Institute, which spearheaded efforts to enact the ban—characterized the decision as absurd.
"The ruling is pure insanity on a number of levels," she said. "Judges should not have supreme rule over the people's will."
She also said the decision was inconsistent with Gratz vs. Bollinger, the 2003 Supreme Court case that bears her name. In that ruling, the Court struck down the University of Michigan's admissions system, which placed considerable emphasis on an applicant's race; however, the Court did uphold the U-M Law School's race-based admissions system.
"In those decisions, Justice O'Connor explicitly pointed to states that had already passed similar initiatives, California Washington, Florida and Texas, and said all states can and should be moving in that direction," Gratz said. "To me, not only is that approval to go to the voters and ask [them] if they want their state engaging in racial discrimination through preferences, but it directs them to do that."
Based on this, Gratz expected the ruling to be overturned. Indeed, Michigan Attorney General Bill Schuette has already indicated he will appeal the decision, according to The Detroit News.
"Entrance to our great universities must be based upon merit, and I will continue the fight for equality, fairness and rule of law," he said in a statement.
An appeal would come as no surprise to the ruling's supporters. Margaret McKinney, a U-M student and plaintiff in the case that overturned the ban, anticipated future court battles.
"There are always going to be people around who don't agree," she said.
Still, McKinney was happy about the decision, seeing it as a way to put minority students on equal footing with their white peers.
"Now minorities will get… the same opportunities as the white majority of the campus," she said.
But Gratz expected that most people would be upset when they learned the court had reversed a ballot initiative approved by 58% of voters.
"I think that it's not a coincidence that this ruling was released the Friday before a holiday weekend, literally years after the people voted," she said. "The court has miscalculated. People are upset. People are tired of judges trampling their rights."
Like The College Fix on Facebook / Follow us on Twitter