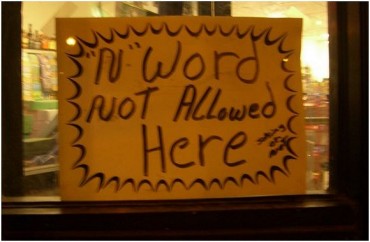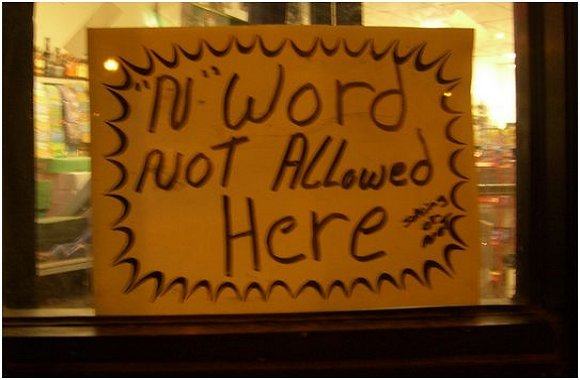 It looks like Southern Connecticut State University has acquiesced to the campus outrage machine and let go an adjunct professor who's taught at the school for 32 years.
As reported by The College Fix in February, public heath professor Eric Triffin liked to start his classes by asking a student to pick a song and play it aloud for the class. Triffin typically would sing along to it.
Never had Triffin encountered a problem with this … that is, until a student chose "Best Friend" by Pharrell Williams. (Southern News had reported the tune was by Playboi Carti "that had some profanity in it.")  Unfortunately, the song contains the line "I'm a happy ni**ah," and Triffin uttered those exact words.
A student in the class, Steven White, was not amused. After pondering the matter for a short time, he decided he could "not to let such a thing slip by." When Triffin defended his use of the word, White began yelling and screaming, and then left the classroom.
SCSU President Joe Bertolino ended up apologizing on Triffin's behalf: "It's easy for me to stand here and talk about this; I'm the white man with power here. But know – I understand my privilege."
Triffin was suspended pending the outcome of an investigation; Black Student Union president Eric Clinton said "We will not stand for the racist remarks that come from the faculty or any member of the SCSU community," and called for "non-violent action" in response to the incident.
It now seems the prof's suspension has become permanent — at least through the fall.
PJ Media reports that all sections of his "Wellness" class, which he's taught for almost 30 years, have been assigned to other instructors:
PJ Media reached out to department head Jean Breny, but she declined to comment, saying she's not at liberty to discuss personnel matters. An SCSU spokesman claimed an investigation is still ongoing, but that Triffin is receiving paid leave, nearly four months after the initial incident occurred.

In an interview with PJ Media, Triffin expressed confusion at what happened. The Pharrell Williams song he sung along to seemed "positive and celebratory," and Triffin said he otherwise would "never use that word myself, much less abusively."

Further — as the father of a biracial child — Triffin said in February he is acutely aware of racism, and that he had "no ill intent towards anyone."

"I just thought it was a positive song and that the connotation … was celebratory," said Triffin. "And I was just singing along … and in the moment thought of it relating to me and my biracial family."

Despite having taught at SCSU for more than 30 years, Triffin is an adjunct, and has no long-term contract with the school. Due to his adjunct status, he has no due process rights while under investigation, which a school spokesman confirmed to PJ Media.

Though SCSU has assigned Triffin's class to a different professor for the Fall semester, there still remains a possibility he may be reinstated for Spring.
At the time of the incident, another SCSU student said Triffin should apologize for using the term in a classroom, but added "Let's be real: we use this word every day. Black people use the word every day."
Read the full PJ Media article.
MORE: Prof suspended for singing along to 'happy ni**ah' rap song
MORE: Modern campus race lunacy in one (in)convenient package
IMAGE: Oxalis37/Flickr, YouTube
Like The College Fix on Facebook / Follow us on Twitter