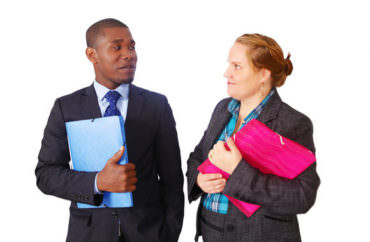 Save money with 'consortial approaches' to administration
Parents and high school students who are drawn to the idea of small, cozy colleges may want to ask more probing questions about how those schools spend their tuition money.
The smallest private colleges spent 64 cents on administration for every dollar on "instructional costs," according to a study by the American Council of Trustees and Alumni.
The higher education nonprofit's Project on Administrative Costs put its How Much is Too Much? report in the context of difficulty in paying for college among working and middle-class students.
It cited a spring study by the Institute for Higher Education Policy that found the "net price" of 70 percent of schools was "unaffordable" for such students even with full federal financial aid.
The rising price of tuition has begged the question of how efficiently colleges and universities are spending their money.
"It is important for universities to be transparent in their spending allocations," Michael Poliakoff, president of ACTA, told The College Fix in an email: "These choices will invariably have an impact on the net price of tuition for students."
What's missing? 'Tighter accountability policies'
The ACTA study broadly defined "instructional costs" as not only instruction itself, but also academic support including "academic deans … libraries, museums, and galleries" and whatever supports its "primary mission."
It defined administrative spending as the governmental category of institutional support which includes "planning, legal services, public relations, marketing and development." Administrative costs do not include student activities, housing, dining or financial aid services.
Using financial data "provided by colleges and universities themselves," the study found that private nonprofit baccalaureate schools have the highest ratios of administrative to instructional costs: 0.64 for small enrollment, 0.45 for medium-sized, and 0.40 for large. This means large schools spend 40 cents on administration for every dollar on instruction.
MORE: Columbia has $100 million laying around to spend on (even more) diversity
Doctoral universities with the "highest research activity" have the lowest ratios in the private category: 0.27 (small), 0.21 (medium) and 0.27 (large).
Ratios for public schools are lower across the board, ranging from 0.27 to 0.39 for baccalaureate schools to 0.17 to 0.19 for doctoral universities with the highest research activity.
Public institutions, which are more dependent on state funding, might have smaller administrative costs relative to instructional costs because of "leaner administrative operations" as well as "tighter accountability policies," Poliakoff told The Fix.
ACTA says it consulted the National Center for Education Statistics Integrated Postsecondary Data System to be as "conservative as possible when calculating ratios" of spending from vastly different institutions with different accounting processes.
The proportion of administrative spending decreased as institution's economy increased. Poliakoff told The Fix that smaller private universities have "the lowest economies of scale" as well as "smaller teaching workforces" compared to their "relatively heavy" investment in administrators.
This is dangerous because administrative spending can "siphon away vital resources" that may otherwise be devoted to students, he said. "It's important for students to have access to high-quality teaching," so smaller colleges should avoid the temptation to cut instructional budgets and instead use "consortial approaches to shared administrative services" such as legal and back-office functions.
MORE: College offers 'support and resources' for students offended by debate
Administrative bloat has exploded since the late 1980s. The number of college administrators grew twice as fast as the number of students in the 25 years through 2012, according to a 2014 analysis by the New England Center for Investigative Reporting.
ACTA cites a Delta Cost Project report that found the number of administrators hired by universities increased from "1 per 3.5 faculty and staff" in 1990 to 2.2 administrators, some of which is tied to federal regulation or technological change.
The report acknowledges that not all administrative spending is wrong or inappropriate, saying it's "not easy" to produce a ratio that "applies accurately to the wide range of colleges and universities in American higher education."
But schools that can make "difficult tradeoffs" can also deliver "stronger results" because they have determined how to strike a "financial balance with strong student outcomes."
ACTA gave recommendations to students and university and college trustees to be knowledgeable about administrative spending and "look for ways to consolidate administrative functions."
Its "four-point action plan" for controlling costs urges trustees to "familiarize themselves deeply" with administrative spending and to develop "at-a-glance metrics" and ensure that financial data is reported "clearly, accurately and consistently" on a yearly basis.
Finally, it advises trustees to "consolidate and streamline" programs where it is possible in order to "achieve greater cost efficiency."
MORE: University pays for undocumented students' DACA renewal fees
IMAGE: se media/Shutterstock
Like The College Fix on Facebook / Follow us on Twitter