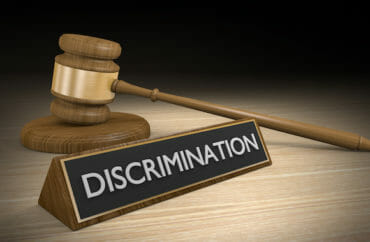 But they roll out the red carpet for BLM, known for 'wanton violence and vandalism'
If you're a faith-based student group at Kennesaw State University, you probably have the second-lowest tier of campus privileges. If you're a conservative student group, you have the lowest.
This "caste system" that arbitrarily ranks student groups and doles out more perks to ideologically favored groups is blatantly unconstitutional, and it's among the targets of a lawsuit on behalf of the Georgia school's Young Americans for Freedom.
The Alliance Defending Freedom is taking on the "classification policy" for registered student organizations as well as the security-fee policy. The administration cited these policies to deny YAF any student activity funding to bring Second Amendment advocate Katie Pavlich to campus last night, and to demand YAF pay $320 in security fees in order to host the event.
The fee demand was based on Kennesaw State's conclusion that Pavlich is "controversial." In contrast, the university didn't impose security fees on similarly controversial events, including a Black Lives Matter event on the campus green in October:
During that protest, [plaintiff and YAF President Zach] Bohannon spoke with the purported leader of the protest, asking what the group had been required to do in order to reserve the entire Campus Green for this protest. …

This protest leader replied that the group just had to show up because KSU officials had handled all details regarding the space and security. The University mascot even appeared in support of the protest. …

As other campuses and communities can attest, the participants in many Black Lives Matter protests have engaged in wanton violence and vandalism during such protests. …

Even so, KSU officials chose not to charge this group of KSU students any security fees related to the Black Lives Matter protest. Thus, they did not find the views being expressed at that protest "controversial."
Assigned to the lowest-ranked tier at the university ("recognized") like all other conservative groups on campus, YAF is not eligible for funding from mandatory student activity fees. Recognized groups also cannot "typically" host "large-scale events" on campus by themselves.
According to an alliance statement, no faith-based student group at Kennesaw State is ranked higher than the "affiliated" tier. That lets groups reserve space and request funding for "specific purposes" open to all students, as well as seek whatever student activity fee funds are left after the more privileged groups get their annual budgets.
MORE: Students offer free dildos if you'll protest Pavlich speech
Another awesome, "controversial" night with @yaf in the books. To the students in the Kennesaw State Young Americans for Freedom chapter, thank you! #YAFonCampus

— Katie Pavlich (@KatiePavlich) March 8, 2018
This is in stark contrast to registered student organizations that "advance liberal or progressive viewpoints," many of which are ranked at the two highest tiers of "sponsored" or "chartered," according to the suit.
At those tiers, student organizations can request workspace and an annual budget, get priority reservations, pay stipends to officers and even request "longer-term financial planning" – essentially funding across multiple years. They include two LGBTQ groups as well as groups for black and international students, the alliance said.
This so-called caste system gives university officials "unbridled discretion" to judge what privileges student groups will get, without any guidance as to how "subjective criteria" will be weighed, according to the suit. It requires them to make content- and viewpoint-based evaluations, and conditions a student club's funding on its "willingness to surrender its freedom of expressive association."
Among the criteria for judging the classification tier for any given group: the strength of its "connection to the University" or university operations, and how closely its "mission" aligns with KSU's. The highest tier of "chartered" means a group is "closely aligned" with a department or office and its mission has a "direct/strongest" connection to the university's.
Groups that have ambiguously defined "restrictive membership" are automatically put in the "recognized" tier, but the university gives liberal exemptions to certain groups that have membership criteria, such as GPA and gender.
The alliance's defendants list is an entire page long, from the university's interim president and vice president of student affairs to several student activities officials.
Last month the alliance sued Kennesaw State for similarly discriminating against a pro-life group by banning it from putting a "controversial" display anywhere except the muddy and remote "free speech zone" reserved for off-campus activists.
The assessment of a security fee on the grounds of administrators claiming there is "controversy" surrounding @KatiePavlich's speech amounts to an unconstitutional burden on student speech. #YAFonCampus https://t.co/1pyHLdK3yt

— YAF (@yaf) March 7, 2018
Read the lawsuit and alliance statement.
MORE: KSU forced pro-life group to put display in a muddy pit
IMAGE: Shutterstock
Like The College Fix on Facebook / Follow us on Twitter