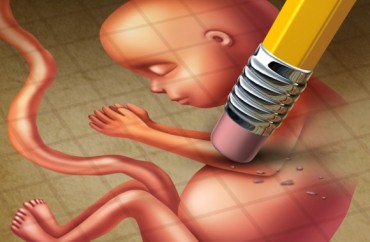 University of New Mexico's dean of the School of Medicine has admitted that college staff utilized the brain tissue of aborted babies "for dissection by high school students at a summer camp."
According to LifeNews.com, when asked to repeat what he had said about "fetal remains" during a university meeting, Dr. Paul Roth (also chancellor of UNM's Health Sciences Center) replied "Yes, we had a faculty member who obtained some tissue, and during one of these summer workshops, uh, dissected I think one or two fetal brains."
Roth declined to provide the source of the fetal brains.
On June 23, 2016, the Select Panel issued a 291-page letter to New Mexico Attorney General Hector Balderas referring UNM and Southwestern Women's Options for criminal charges related to their fetal organ procurement arrangement that violated state laws.

In that letter, Rep. Marsha Blackburn, who chairs the Select Panel, referenced the fact that in May 2012, someone at UNMHSC had "asked clinic for digoxin treated tissue 24-28 weeks for methylation study + because [redacted] wants whole, fixed brains to dissect w/ summer camp students. Clinic est. 27 and 28 weeks."

MORE: Catholic university's new provost is board member at abortion clinic

This macabre request was recorded in a notebook that cataloged numerous fetal organs that had been procured or were requested by UNM.

The referral letter also referenced evidence that Southwestern Women's Options is the sole provider of "aborted infant tissue" to the UNM Health Sciences Center (UNMHSC).

Protest ABQ obtained Southwestern Women's Option's abortion consent forms from 2012 and 2015 that state: "pregnancy tissue may be used in medical research."

This clearly violates New Mexico's Jonathan Spradling Revised Uniform Anatomical Gift Act, which prohibits the use of aborted baby remains in medical research.
Operation Rescue President Troy Newman says that Dr. Roth's admission "merits criminal charges or further criminal investigation":
"The video interview with Paul Roth corroborates the allegation made by the Select Panel. There should be immediate criminal charges filed against UNM and Roth, who apparently took no issue with high school kids dissecting aborted baby brains, and whoever requested the brains in the first place."
h/t to EAGNews.org
MORE: Campus pro-abortion display: Baby-shaped cookies with heads broken off
MORE: Deans chastise student for saying abortion No. 1 killer of black Americans
Like The College Fix on Facebook / Follow us on Twitter
IMAGE: Shutterstock