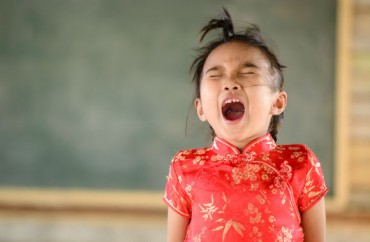 Harvard claims it's a trade secret like Coca-Cola formula
The evidence of Harvard's bias against Asian-American applicants – going back decades – is so objective and compelling that a federal judge can grant summary judgment to the dozen-plus Asian-American plaintiffs without going to trial.
That's according to the plaintiffs, who asked Judge Allison Burroughs to force the Ivy League school to "release admissions data on hundreds of thousands of applicants" after viewing the documents privately in their lawsuit, according to The New York Times.
Students for Fair Admissions sued Harvard more than three years ago, claiming its "holistic review" of applicants was a pretext for first excluding Jews and then applicants of Asian ancestry.
Harvard claims those files are no different than "trade secrets," but the plaintiffs' lawyer told the court that "even if this were a commercial issue … the public would have a right to know if the product is defective or if a fraud is being perpetrated."
MORE: Harvard forced to turn over application information in lawsuit
Falling back on the student-privacy excuse that universities often invoke to hide embarrassing information from the public, Harvard told Burroughs that the public's right to "judicial materials" must be "balanced against the need to protect individual privacy and confidential and proprietary information about the admissions process":
While names and other information that could directly identify applicants have been redacted from the documents, the university said that hometowns, awards and other elements could reveal applicants' identities through simple internet searches.
Total BS, according to Students for Fair Admissions, which cited case law that gave examples of appropriate exclusion as "national security, the formula for Coca-Cola or embarrassing details of private life."
While Harvard claims that applicants will be able to "game the system" if the documents are released, the plaintiffs reminded Judge Burroughs that "Harvard officials have repeatedly said that there is no formula for being admitted, and that books and articles have been written about how the Harvard admissions process works."
Burroughs will hear oral argument about each side's motions on Tuesday. A trial is scheduled for January but Harvard said it will be ready for trial in October.
The Trump administration is siding with the plaintiffs.
MORE: Trump administration reviews Harvard's anti-Asian preferences
MORE: Student privacy law used for 'institutional stonewalling'
IMAGE: Shutterstock
Like The College Fix on Facebook / Follow us on Twitter