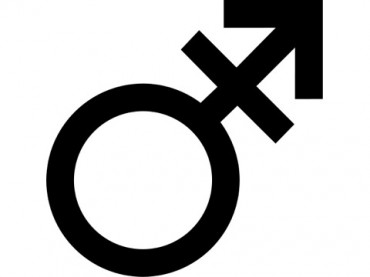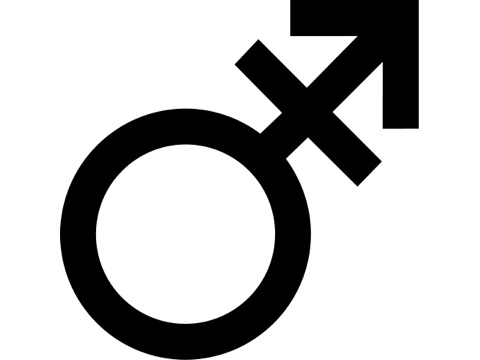 When you really have to pee at Columbia University, there is one question that must be answered before you can go: What is my gender today?
If you are biologically male, for instance, but feel like a female, you may feel the need to use the ladies restroom. And why shouldn't you? If the girl in the stall next to you doesn't like to take her pants down next to a man she doesn't know, that's just evidence of her hetero-normative bigotry. That's why the Obama administration ruled in 2012 that dudes who feel like ladies have a right to use the women's bathrooms on campus, no matter how unsafe that makes the women on campus feel.
There are other bathroom problems to be solved in the social engineering laboratories that are our esteemed universities. If, for instance, you feel neither male nor female, or in the lingo of the times, if you are "gender non-conforming," "transsexual," or "gender questioning," then you may feel the need to have a bathroom specially designated as gender-neutral. That way you do not feel oppressed by the gender labels that society tends to force upon people.
This is more than simply making a bathroom unisex–as in the common case of a single-stall facility designated for use by either a man or a woman. On the contrary, new gender-neutral bathrooms specifically omit the famous Man/Woman stick figure signs and are designated as "gender inclusive." Meaning, I guess, that you can walk in and not be oppressed by the ethereal presence of the sexual identity you were born with.
What sort of person actually needs (or thinks he needs) such elaborate accommodations wherever he goes? Take, for instance, Ignacio Rivera, a recent guest speaker at the University of Wisconsin who describes himself as "a 'Two-Spirit, Black-Boricua Taíno, queer performance artist, activist, filmmaker, lecturer and sex educator who prefers the gender neutral pronoun 'they.'"
If you are the kind of person who insists that others must use the awkward pronoun "they" to refer to you, as a single individual, or if you demand that others refer to you by a made-up words such as "ze", "sie", or "ve", then you also probably believe that others should build special bathrooms wherever you happen to go just so you don't have to define yourself in terms of the socially-constructed gender binary system, which, of course, you believe has nothing to do at all with the anatomy between your legs.
So, tens or perhaps hundreds of thousands of dollars later, a university can provide you with the holy grail of progressive identity politics– a "gender-neutral bathroom." That's what the good folks at Columbia University are now doing.
And if you think these kinds of accommodations and expenses are unnecessary, then you will probably be accused of "transphobia and transmisogyny" before long.
This is all an exercise in futility. By the time you are done worrying about where in the heck you are allowed to go to the bathroom, and what pronoun best fits your particular self that day, you probably will have wet your pants anyway.
Nathan Harden is editor of The College Fix and author of the book SEX & GOD AT YALE: Porn, Political Correctness, and a Good Education Gone Bad.
Follow Nathan on Twitter @NathanHarden
Like The College Fix on Facebook / Follow us on Twitter