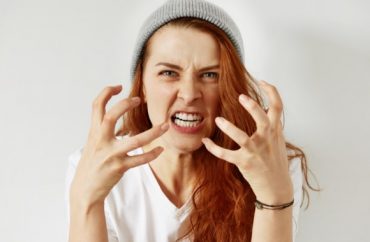 In a spat of NIMBY*-ish behavior, some well-to-do Upper West Side Manhattanites are miffed at a proposed diversity scheme which would require all district middle schools to reserve 25 percent of their seats for "students scoring below grade level on state English and math exams."
According to Raw Story, the plan would thus "reflect the demographics of New York as a whole, as the schools in the area now are predominantly white."
You might think this would not be an issue given New York City is a bastion of progressivism. Wrong.
As reported by Spectrum News NY 1, one parent lashed out at a school official:
"You're talking about telling an 11-year-old, 'You worked your butt off and you didn't get that, what you needed and wanted.' You're telling them 'You're going to go to a school that is not going to educate you in the same way that you've been educated. Life sucks!' Is that what the DOE [Department of Education] wants to say?"
Virtually all of the principals in district, and many of the elected parent leaders, support the plan. At two previous meetings, held elsewhere in the district, parents also generally supported the plan.

"District 3 currently has very segregated middle schools. The principals have expressed concern that under the blind ranking this may become more worse," said Kristen Berger of the Upper West Side Elected Parent Council. "So they are looking, and parents are looking, at mechanisms we can put into place to actually decrease the segregation and increase diversity across all of our schools."

But Tuesday's meeting was at P.S. 199, one of the city's whitest schools with many students from wealthy families, despite a desegregation plan adopted after a bitter fight two years ago.

A middle school principal told parents many of their comments upset him.

"There are kids that are tremendously disadvantaged, that I would love to be able to offer — somebody mentioned $5,000-worth of tutoring for to raise their test scores. And to compare these students and say, 'My already-advantage kid needs more advantage! They need to be kept away from those kids!' is tremendously offensive to me," Henry Zymeck, the principal of The Computer School, said to the parents at the meeting.
Two years ago Jason Jones, the husband of comedian Samantha Bee, made waves by publicly criticizing a facet of the Upper West Side diversity plan. He got upset that opposition to the plan was being portrayed as "racist" and "classist."
Imagine that.
*Not In My Back Yard
Read the full Spectrum News article.
MORE: 'Elite' New York school teaches that whites 'are born racist'
MORE: Columbia dedicates campus plaque lamenting Manhattan's 'colonization'
IMAGE: Shutterstock.com
Like The College Fix on Facebook / Follow us on Twitter