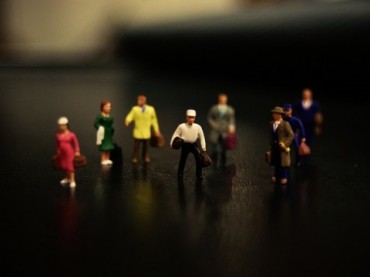 After complaints, Princeton University recently removed a 4-year-old human resources job listings webpage that aimed to show a celebration of diversity, but instead prompted the latest higher education-based microaggression accusation.
The webpage in question showed a picture of a smiling black woman above open administrative and support staff positions, an Asian man next to faculty and academic openings, and a white man above a link to Princeton Plasma Physics Laboratory researcher positions, The Daily Princetonian reports.
The webpage was removed after people complained the pictures color-coded employment opportunities and perpetuated racist stereotypes, the newspaper reports.
"When this matter was brought to our attention, we realized that [the photos] may be interpreted differently, so we removed them," University Spokesperson Martin Mbugua told the campus newspaper, adding the webpage was 4-years-old. "The photos were not meant to categorize any individuals in a particular way. … We value diversity in our work force, and we want everyone to feel welcome, engaged and valued at Princeton."
IMAGE: Lisbokt/Flickr
Like The College Fix on Facebook / Follow us on Twitter