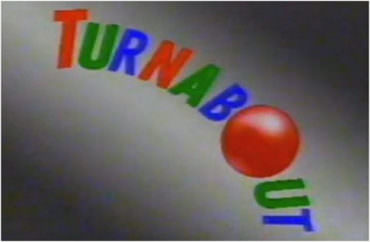 Students and parents at a high school in Alabama are calling for the removal of a classroom LGBT "rainbow pride" flag, saying it is comparable to the Confederate flag.
More than 2,400 people thus far have signed a Change.org petition calling for the flag to be taken down at Auburn High School.
"The following signers of this petition ask that the Pride Flag flown in Mrs. Yeager's classroom be removed as we strongly feel that it creates a hostile and provocative learning environment for students not comfortable to openly supporting the LGBTQ+ community in a public school where students come from diverse political and religious backgrounds," the petition reads.
"Furthermore, we believe it is unprofessional and distracting for a teacher to be so openly displaying their political views in an unbiased and socially neutral public setting."
The New York Post reports the pride flag was hung up two weeks ago as part of a school fair.
The students' petition asks school principal Shannon Pignato to "consider the uproar and chaos that would ensue were a teacher to hang for example a Confederate, Christian, or Heterosexual Flag in their classroom.
"There would likely be protests, emails from teachers, and threatening of lawsuits from parents with differing viewpoints. As such, one does not see teachers hanging these flags in classrooms due to the same argument that it is unprofessional and can create a hostile and unideal learning environment."
A school spokesman told NBC News in a statement that no one has come forward to present the petition to the principal.

"[Principal Pignato] is aware of the situation and is working with staff and students to address the concerns. While we are aware of the online petition, there is not a controversy at our school," the statement said

A counter-petition against the original petition has sprung up on Change.org, garnering much more traction with more than 6,690 supporters. [Editor's note: It is over 7,100 at press time.]

"Auburn High School is a diverse and equitable school recognized for its achievements in education," the counter-petition reads.

"In the real world, to suggest individuals be isolated from differing political views is an absurdity. To be made uncomfortable by opinions differing to your own is to function as a modern human. Attempting to insulate a student from political discourse would be an insult to their intelligence," it continues.
The counter-petition concludes by noting the LGBT flag represents a "safe space," and says removing it would be "an affront to the work that has been done nationally to fight for recognition of the community."
MORE: Mormon prof alleges she was canned for making pro-LGBT Facebook post
MORE: The zero-sum game of LGBTQ politics
MORE: Attacked by 'militant LGBT students,' professor resigns
Like The College Fix on Facebook / Follow us on Twitter
IMAGE: YouTube