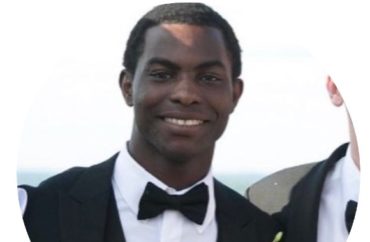 Resident assistants reportedly let him into university buildings on multiple occasions
Stanford University recently removed from the basement of a campus housing unit an Alabama man who had pretended to be a student and lived in the dorms for 10 months.
William Curry, from Birmingham, described himself as "pre-med at Stanford University" and completing a "Bachelor of medicine – Bachelor of Surgery – MBBS, Neuroscience," according to his LinkedIn profile.
Curry (pictured) also listed "Stanford 25'" and "@CokeScholars" on his Instagram page, referring to the Coca-Cola Scholars foundation. The charity offers $20,000 college scholarships to "young people who are creating positive change in their communities and around the world," according to its website.
The College Fix reached out to the Coca-Cola Scholars communications team to ask it to confirm or deny whether Curry has received a scholarship award for Stanford. The media team did not respond.
The Fix also reached out to Curry via LinkedIn and Instagram to ask him for comment but has not received a response.
Campus safety first issued Curry a stay-away order and removed him from campus on October 27, according to a statement provided to The Fix by Stanford communications representative Dee Mostofi.
He was apprehended after someone caught him allegedly stealing a television, according to The Stanford Daily, which broke the story.
Curry had been living in the basement of Crothers Hall, a Stanford dorm, and was ultimately reported to the resident assistant there, according to the paper. Residents of the hall told the campus newspaper that Curry gave the impression he was on the track team.
The residential advisor said that the Birmingham man had been living there for weeks, according to internal messages on the chat platform Slack, obtained by the campus newspaper.
The Daily did not include the screenshots in the article or provide a link.
Stanford withheld from RAs a roster of residents living in the basement
Students said the man had socialized with students and "was let into the dorm regularly by sympathetic RAs," according to The Stanford Daily. 
"The Crothers basement has temporary rooms that the university uses for students requiring a transition in housing; e.g. a maintenance issue that makes it unsafe to stay in a room," a resident hall employee reportedly wrote in the group chat.
"On several occasions, we've asked for a roster of residents living in the basement and have been told that the request couldn't be accommodated because it would be a 'student privacy violation,'" the messages stated. "Without such a roster, we ultimately can't verify who should and shouldn't be in the dorm."
"This is a policy we have pushed back against and will continue to push back against," the residential assistant continued.
Stanford stated it has undertaken a safety review to prevent similar incidents 
"While Stanford has protocols and policies in place to prevent non-students from entering and living in our residences, the unique aspects of this case and Curry's persistence and ability to ingratiate himself with our student community have made it clear that gaps exist in those protocols," according to the Stanford statement. "We have undertaken a review to develop our procedures and prevent this type of incident from happening again."
"Local personnel will be notified when a student is assigned to a guest room so it is clear who is permitted inside a residence," the statement continued. "Although it is unknown if Curry ever entered a residence by pretending he was locked out of a guest room, lock-out requests for such spaces will be handled by professional staff who will verify the student's assignment before providing access."
He reportedly had lived in another hall last year, according to the statement.
"Curry had been reported to be on campus several times beginning in December 2021. The first time Curry was found to be living in a dormitory, he was cited for violating the law and removed from campus," Stanford stated. "Since then, the university's Department of Public Safety has obtained multiple stay-away letters, a prerequisite to citing someone for trespass on campus, to present to Curry but was unable to locate him until the incident on Oct. 27."
MORE: Crime rate is up, but Stanford public safety board 'fiercely focused' on equity
IMAGE: William Curry/LinkedIn
Like The College Fix on Facebook / Follow us on Twitter