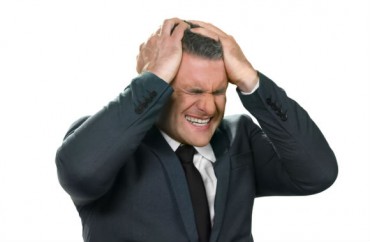 O.J. Simpson's lawyer, love him or hate him, knows how to fight allegations when the court of public opinion has already judged you.
Alan Dershowitz, the Harvard law professor emeritus, got a couple lawyers who accused him of sexually assaulting their client to grovel before him in court and admit they made a "mistake."
How? He sued them for defamation, as The Harvard Crimson reports today.
The lawyers had accused Dershowitz without even suing him personally. It was a civil lawsuit against their client's alleged sex trafficker (previously convicted for soliciting prostitution) that simply named Dershowitz as having had sex with the woman, then underage, all across the U.S. and even on "private planes."
Dershowitz had negotiated the alleged trafficker's plea deal to stay out of federal court, the Crimson reported in January 2015.
Here's what followed Dershowitz's defamation suit and the lawyers' defamation countersuit:
Last April, a Florida federal judge struck the allegations of sexual misconduct against Dershowitz from the record of the original civil suit. Dershowitz also turned over all of his records to former FBI chief Louis J. Freeh, who launched an investigation with several former agents and concluded that Dershowitz could not have been at the locations where the civil suit alleges he had sex with "Jane Doe No. 3."
RELATED: Harvard's Dershowitz accused of sex with minor
In a Crimson interview Dershowitz called himself "completely gratified" by the settlement agreement, in which the chastened lawyers withdrew their charges and admitted they should have never accused him:
Dershowitz said he has challenged the complainant to come forward and admit the allegations were false, but said she is unlikely to do so since she could be arrested for perjury—a felony offense. …

"The last 15 months have been torture for me and my family," he said.
Dershowitz suggested last year the rape allegations targeted him because he signed an open letter with more than two dozen other Harvard Law School professors savaging the law school's sexual harassment procedures as "lack[ing] the most basic elements of fairness and due process":
In the interview Sunday, Dershowitz brought up the debate over Harvard's sexual harassment policy and procedures. He called it "fascinating" that what he claims are false accusations of sexual misconduct came after he and other Law School professors "demand[ed] due process for Harvard students in cases of sexual assault."
Read the new Crimson story and its previous reporting.
RELATED: 28 Harvard law profs tell school to rethink sexual harassment policy
Like The College Fix on Facebook / Follow us on Twitter
IMAGE: DenisFilm/Shutterstock