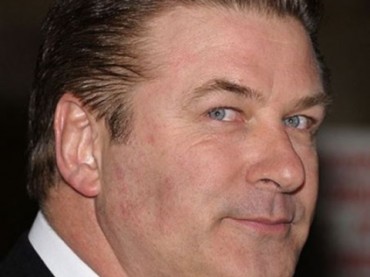 Administrators at The George Washington University have decided not to give Alec Baldwin an honorary doctorate this May – the latest development in a string of bad news for the embattled actor.
Baldwin – who once attended the Washington, D.C.-based private university – had been on the short list for the honor, but apparently campus officials determined this year wasn't the best one to throw accolades at the thespian-turned-newsman-turned-recluse.
Campus officials announced Wednesday that celebrity chef José Andrés (who will also be the commencement speaker), social justice advocate Maudine Cooper, and W. Russell Ramsey, former chair of the GW Board of Trustees, will receive the annual commencement ceremony recognition.
When asked by The College Fix to comment on why Baldwin was passed over, a campus spokeswoman cited the university's boilerplate criteria for selecting recipients. Those criteria state that honorary doctorate recipients "must display strong character as well as notable achievement(s) … ."
"Every year, many worthy people are nominated for honorary degrees, but not all can be recognized," the criteria states. All deliberations about honorary degrees are strictly confidential, according to the process rules.
When it was announced in October that Baldwin was under consideration, one student wrote an op-ed in the campus newspaper condemning the idea, saying other candidates were more deserving. As the debate unfolded, one GWU student told The College Fix of the nomination: "It's like Putin being nominated for the Nobel Peace Prize – he is in the running, but it doesn't mean he'll win the title."
This year, Baldwin had been a candidate among nominees such as Jane Goodall and Boutros Boutros-Ghali, the GW Hatchet had reported.
But Baldwin came under scrutiny last year after he posted a series of profane Tweets, riddled with gay slurs, directed at journalist George Stark: "You lying little b–ch, I am gonna f–k you up," Baldwin wrote. "I'm gonna find you, George Stark, you toxic little queen, and I'm gonna f–k… you… up."
The fallout from that, and a more recent profanity-laced insult that included a gay slur – plus lackluster ratings for his show "Up Late With Alec Baldwin – resulted in the termination of his MSNBC talk show. Last month, a disgusted Baldwin declared he was leaving public life.
Yet just Wednesday night, Baldwin appeared on Law and Order: SVU – a show he taped after his goodbye to life as a public figure. He portrayed an aggressive tabloid columnist in the episode.
College Fix contributor Andrew Desiderio is a student at The George Washington University.
Like The College Fix on Facebook / Follow us on Twitter
IMAGE: Viva Vivanista