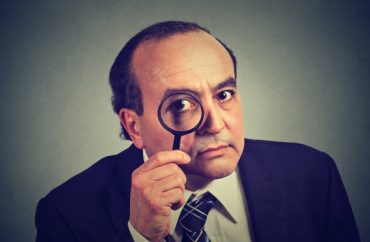 After almost a year, American University has announced it has exhausted "all credible leads" in its infamous "bananas hanging from nooses" hate crime case.
According to The Eagle, American U. President Sylvia Burwell announced in a memo Friday that "no suspect has been identified in the case," but university spokesperson Mark Story said the case will remain open.
Last May, bananas "were found hanging from string tied in the shape of nooses" in at least three places on campus, and contained the initials of the historically black sorority Alpha Kappa Alpha.
The first black female student government president at the time, AKA member Taylor Dumpson, called upon the university to "ensure that those responsible for these despicable acts are brought to justice," but interestingly had added that "the details of any proceedings will remain largely confidential."
As The Eagle notes, the incident(s) "spark[ed] national media coverage and days of protests led by black students."
The executive board of AU Student Government, including president Yamillet Payano, vice president Solomon Self, comptroller Christine Machovec and secretary Kris Schneider, echoed the disappointment in the outcome of the investigation.

"It is unfortunate that the perpetrator in this case has not been brought to justice, but it's also important to recognize all that has been achieved over the past year as a community — without this justice," they said in a statement.

Burwell's announcement marked the University's first communication on the status of the case since December, when Burwell mentioned the investigation in a holiday memo. On May 2, AUPD released two videos depicting a person of interest in the case. Since then, AU police have not identified a suspect or made an arrest, though the department continued to work on the investigation with its partner agencies and update Burwell, Morse said. …

In the past year, Burwell said the University has "taken important steps" to address public safety as well as launched a diversity and inclusion plan to improve AU's campus climate.

"Colleges and universities continue to be targets of hate," she wrote. "American University will respond, unified, with resilience and determination to pursue our goals."
Interestingly, as reported by The Fix, Ms. Dumpson abruptly resigned as student government president in late January — which happened to coincide with her year-long suspension from the Alpha Kappa Alpha sorority. The AKA president at the time of the banana noose incidents, Kesa White, also was suspended for the same term.
Alpha Kappa Alpha had refused to discuss the suspensions with The Fix citing policy and privacy concerns.
MORE: American U. says bananas are racist threats, launches investigation
MORE: Student president suddenly resigns after unexplained sorority suspension
IMAGE: Shutterstock.com
Like The College Fix on Facebook / Follow us on Twitter