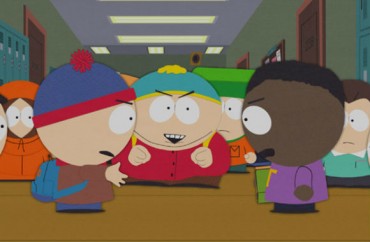 American University students of color are demanding more "inclusion" and an environment that makes them feel "welcome and safe," according to The Eagle.
What that means in practice is largely undefined, and The Eagle didn't bother to ask students for examples of racism or microaggressions they've experienced on campus. But there are a few clues of what's to come in the next year.
Kiersten Gillette-Pierce, who serves in the student senate and Black Student Alliance, got her peers to approve mandatory "cultural and racial sensitivity training" for student government leaders:
She said her next steps, working with [racial-justice group] The Darkening, are to mandate the training for all clubs and organizations and eventually the whole campus by 2017.
That suggests that diversity training will become a graduation requirement for at least the class of 2021, and maybe not just in a one-time seminar:
In addition, the University's general education program is under review and future changes may include work related to race and multiculturalism, [President Neil] Kerwin said, though he cannot state how curriculum may change.
Kerwin also released a memo earlier this month laying out some broad goals for the university, one of which appears to be promoting faculty and staff of color for simply interacting with students who look like them (see "Climate" heading).
Another official suggests a mandatory course is just the beginning:
Fanta Aw, the assistant vice president of Campus Life, said she believes in a more multi-faceted approach to combatting bigotry than a mandatory course for all students. Aw also said around 700 faculty members have voluntarily undergone unconscious bias training this semester.
Other student leaders are talking about the usual demands of race protesters, including more faculty of color and an end to "Islamophobia."
Student leader Gillette-Pierce at least suggests something tangibly beneficial to students of color, who are often at higher risk of dropping out: "Stop pushing diversity and not pushing retention."
Like The College Fix on Facebook / Follow us on Twitter
IMAGE: South Park