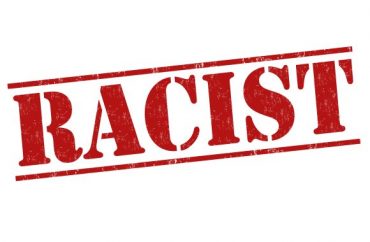 Punish the perps, don't tell us how you punished them
If you want to set off a panic at American University, leave some bananas in public.
The private university in Washington, D.C. has launched a public safety investigation after "multiple bananas were found hanging from string tied in the shape of nooses in three places on campus," The Eagle reports.
It's American's second brush with racist bananas since last fall, when two white students were accused of throwing a banana at a black student, and a rotten banana was left in front of a black student's dorm room. (The university refused to say how it punished the alleged perpetrators.)
These new bananas refer to last summer's "Harambe" meme, which itself was frequently called racist, and the African-American sorority Alpha Kappa Alpha.
NEW: @AUPublicSafety investigating racist incident involving bananas hung from string around campus https://t.co/4GrF4eSX55 pic.twitter.com/oet10fleWu

— The Eagle (@TheEagleOnline) May 1, 2017
The university swiftly released a public statement earlier this afternoon, asking students to call campus police if they had any information about the banana incident.
Though American has no idea yet what the motive was for hanging the bananas – hate-crime hoaxes are not uncommon on college campuses – the statement referred to the bananas as "racist, hateful messages [that] have no place in our community."
MORE: Duke tries to hide motivation of possible hate-crime hoaxer
Incredulously, it continued: "The safety of our students is paramount."
Student Government President Taylor Dumpson, the first black female in that position at AU, released a statement that suggests she doesn't see any connection between endless "conversations" about race and continued pranks:
It is disheartening an immensely frustrating that we are still dealing with this issue after recent conversations, dialogues, and town halls surrounding race relations on campus. But this is exactly why we need to do more than just have conversations but move in a direction towards more tangible solutions to prevent incidents like these from occurring in the future.
MORE: Clemson refuses to identify banana bandits to shield potential hoax
It's not clear how the university would "prevent" students from hanging bananas around campus, unless Dumpson is calling for more ubiquitous surveillance.
She called on the university to "ensure that those responsible for these despicable acts are brought to justice," even as she made clear that "the details of any proceedings will remain largely confidential."
In other words, Dumpson is telling students to get angry about a murky incident – and perhaps renew their racial demands of the administration – but not pay too much attention if American hides the results of its investigation.
Universities sometimes make dubious confidentiality arguments – even declining to state the race of an alleged perpetrator – when an incident appears to be a hoax or have a motivation at odds with spreading "racist, hateful messages."
Don't be surprised if American cites the Family Educational Rights and Privacy Act to shield outside scrutiny of a potential hoax.
Read the university's statement, Eagle report and Dumpson's statement.
MORE: The best campus hate-crime hoaxes of 2015
Like The College Fix on Facebook / Follow us on Twitter
IMAGE: Shutterstock