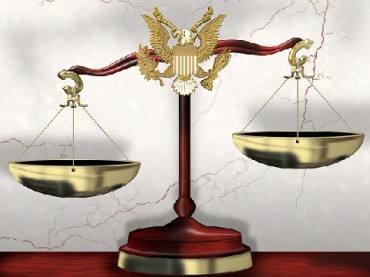 Remember that student who sued Amherst College for reviving unproven, years-old rape claims against him, denying him his diploma?
The anonymous student, "John Doe," and college have now settled, but the terms are private, The Republican reports:
During a pretrial hearing last year, Doe's lawyer, David P. Hoose, told a judge that Amherst College was letting negative publicity around its handling of a number of on-campus rape allegations unfairly drive their treatment of Doe.

"Amherst College has taken a beating in the national press for the last two years because of the way they've handled these types of allegations, and now with the benefit of hindsight and the beating that they've taken, they want to expiate all of their sins … over Mr. Doe's body," Hoose told U.S. District Judge Mark G. Mastroianni.
Amherst says it has improved adjudication proceedings for both accusers and accused by staffing hearings with "well-trained and experienced professionals from the other four colleges in our community," rather than Amherst students, faculty and staff.
The Foundation for Individual Rights in Education notes that another liberal arts college, Swarthmore, last year settled a similar lawsuit brought by a student whose sexual-assault case was reopened by the school:
Although the terms of Amherst's settlement are not public, it is significant that Amherst ultimately decided it was not worthwhile to attempt to defend its actions in court. Colleges and universities that are tempted to reopen closed cases should instead focus on what steps they can take without subjecting accused students to punishment without a fair hearing. After all, students cannot always retain exculpatory evidence indefinitely after their cases have been closed, and the fact-finding process is more difficult, if not virtually impossible, years after an alleged incident. Without forensic training, subpoena power, and many other tools the criminal justice system has, adjudicating these cases is hard enough for colleges even when they attempt to do so in a timely manner.
And tellingly, FIRE notes, schools aren't even required to reopen cases that have been resolved when they're being investigated by the Department of Education:
The message should be clear: Even universities that agree to review closed cases for self-assessment purposes or to provide resources for complainants should not use those reviews as an opportunity to further punish students who have already had their cases dropped or resolved in their favor.
Read the Republican story and FIRE post.
Like The College Fix on Facebook / Follow us on Twitter
IMAGE: Donkey Hotey/Flickr