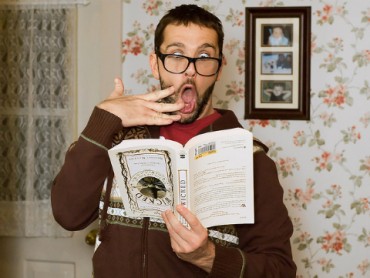 Too bad if you find exculpatory evidence more than a week later
Amherst College ran a fair and thorough investigation into sexual-assault allegations by a female student, the school said in its brief Monday responding to a May lawsuit by the male student expelled for that sexual encounter.
"John Doe" had accused the school of conducting a "grossly inadequate investigation" of the claims of his accuser, "Sandra Jones." He claimed she had performed oral sex on him while he was incapacitated by alcohol, and then waited nearly two years to accuse him of sexual assault in that encounter.
Amherst's defense is largely that its investigative and adjudicative processes worked, and that Doe's attempt to introduce new evidence – damning text messages by Jones – fell outside of his seven-day appeal period.
The school hired an "experienced, independent attorney to investigate the allegations, promptly and impartially," gave Doe and Jones "an equal opportunity to present their cases" with witnesses and documentary evidence, and commissioned a hearing board "from outside of the Amherst community" to handle the case, the brief says.
Saying you 'fucked' a guy doesn't mean you were the 'moving force'
Amherst goes to great lengths to defend Jones in the wake of her unearthed text messages, which Doe claimed to learn about months after his appeal was denied.
Jones texted a residential staff member that she had "fucked" Doe but that her "official story" was that "he puked and I took care of him."
The school denies that "the documentation 'disclosed' an admission by Ms. Jones that she had 'consented to the sex' with Plaintiff or that she was the 'moving force' during the Incident," Amherst said.
Jones' past sexual history with another male, whom her texts suggest she tried to seduce right after her incident with Doe, is not "relevant" to whether Doe "forced his penis into her mouth … after she had withdrawn consent," the school said.
The texts provided by Doe simply appear "intended to assail Ms. Jones for her prior and past sexual activities with persons other than Plaintiff," it said.
Amherst also turned the tables on Doe, citing his own roommate's testimony denying that Doe had been "blacked out" that night and that "I had conversations with him."
Hyper-technical language parsing
Answering claims that Jones denied texting anyone about her hookup before her texts came to light, Amherst gave Jones the benefit of the doubt.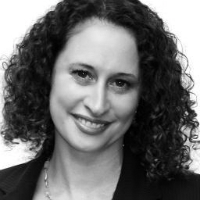 The investigator, employment lawyer Allyson Kurker, had asked Jones whether anyone in addition to one witness knew that that incident "was non-consensual at the time," to which Jones answered no. She gave the same answer when Kurker then asked if she had "texted, emailed, written notes or kept a journal 'about this.'"
"Ms. Jones reasonably could have understood Attorney Kurker to have asked her whether she had communicated or recorded in writing that the Incident had been 'non-consensual,' which she did not," Amherst explained.
The university also interpreted Doe's question to Jones – about whether she was going to tell her roommate about the incident – as evidence that he "possessed awareness" of the encounter and knew it was "potentially upsetting." Jones' roommate was Doe's girlfriend at the time.
A key issue was whether Doe had adequate representation. While Amherst says that Doe "personally asked" the director of residence life to be his advisor, the Washington Examiner's Ashe Schow noted that his adviser "was an untenured administrator trained in 'social justice education.'"
The university thoroughly rejected Doe's claims about his expulsion, saying they were factually devoid and some of the allegations are "rather inappropriate and speculative argument and rhetoric."
On other points, the university challenged small claims without substantially undermining Doe's case.
While Doe's complaint alleged that Jones waited 21 months before accusing him of assault, the school said Jones actually brought a complaint several months earlier in the spring, but never followed through with it. That was still more than a year after their February 2012 sexual encounter.
Investigator's rushed interviews meant text-message trove was overlooked
K.C. Johnson, Brooklyn College history professor and co-author of a book on the Duke lacrosse rape case, gave several immediate and skeptical responses to Amherst's brief on his Twitter feed.
Amherst:panelists didn't ask abt relevant text messages even when accuser slipped up & mentioned them. But processOK pic.twitter.com/xhuyteouhY

— KC Johnson (@kcjohnson9) July 20, 2015
Amherst: accused student (denied legal rep. in hearing) is out of luck for not effectively X-examining accuser here: pic.twitter.com/EhdjZHffAF

— KC Johnson (@kcjohnson9) July 20, 2015
Amherst blames accuser's roommate for not producing text messages to other students, of which roommate later learned pic.twitter.com/dw7fd8hK0Y

— KC Johnson (@kcjohnson9) July 20, 2015
In a full post on the brief for Minding the Campus, responding to Amherst's claims that the process was thorough, Johnson notes that investigator Kurker "did almost all of her campus interviews in one day" and apparently only asked Jones for "contemporaneous documentation that would confirm, rather than undermine," Jones' story.
Kurker "might have realized the importance of the text messages" if she had bothered to set up "follow-up meetings with relevant witnesses," Johnson said.
Johnson also assailed the school for essentially blaming Jones' roommate and Doe's then-girlfriend for not turning over Jones' text messages when Kurker asked her if there was "anything else" the investigator should know.
The university's brief boils down to "Amherst just doesn't seem to care" about evidence showing that Jones willingly participated in the sex, Reason's Robby Soave wrote.
Neither Amherst nor its attorney responded to requests for comment.
Like The College Fix on Facebook / Follow us on Twitter
IMAGES: David Goehring/Flickr, Allyson Kurker's Twitter profile