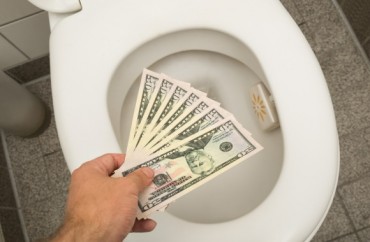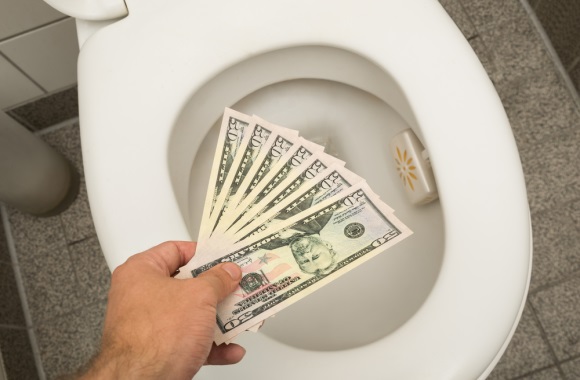 School officials refuse to comment on event's enormous price tag
George Washington University recently spent half a million dollars inaugurating its new president over a three-day period, a price tag that comes after recent budget cuts and employee layoffs.
When university president Thomas LeBlanc was sworn into office in November, the school spent about $500,000 on a three-day series of events, according to The GW Hatchet, the campus newspaper.
The schedule of events, according to the university's website, included a student brunch, a ninety-minute inauguration ceremony, an "inaugural celebration," an invitation-only dinner at the Library of Congress, and a faculty-only reception at the president's home.
The university student government passed a resolution condemning the amount spent on the inauguration, The Hatchet reported. In the resolution, the student senate demanded that the university "release a complete annual fiscal budget and spending report, refocus funds toward programs that have recently been hurt by budget cuts in recent years…and increase student involvement in the inaugural steering committee."
Officials at George Washington University did not respond to requests seeking comment.
The College Fix reached out repeatedly to campus spokeswoman Maralee Csellar via phone and email, seeking detailed information on the budget for the president's inauguration. On two separate days an automated email response stated that she was out of office, while messages left on her voicemail were not returned.
Lindsay Hamilton, the spokeswoman for the president's office, ignored multiple emails from The Fix. When reached by phone she said she was about to head to a meeting and could help if emailed. A subsequent email sent to her was not returned.
George Washington University has suffered from financial woes in recent years. In 2015, it underwent academic budget cuts in all departments; each department was asked to cut their budget by about 5 percent while the music department's budget was slashed by 40 percent, according to The Hatchet.
Last year about 40 positions and offices were cut at the university due to budget constraints, The Hatchet reported.
While the student senate was unhappy with the amount spent on the event, LeBlanc defended the school's decision to give him an expensive inauguration.
"Durable institutions, every now and then, pause and celebrate," he told The Hatchet. "It's important for us to step back and reflect on our past, where we are today, the challenges ahead and where we hope to go – and we don't do that on an annual basis."
LeBlanc is the school's seventeenth president in its 196-year history. He was appointed by the University's Board of Trustees in January and took office on August 1, according to the school's website.
MORE: University of Illinois spends $60 million a year on diversity efforts
MORE: Financial woes haven't stopped high-dollar university salaries
IMAGE: Shutterstock
Like The College Fix on Facebook / Follow us on Twitter